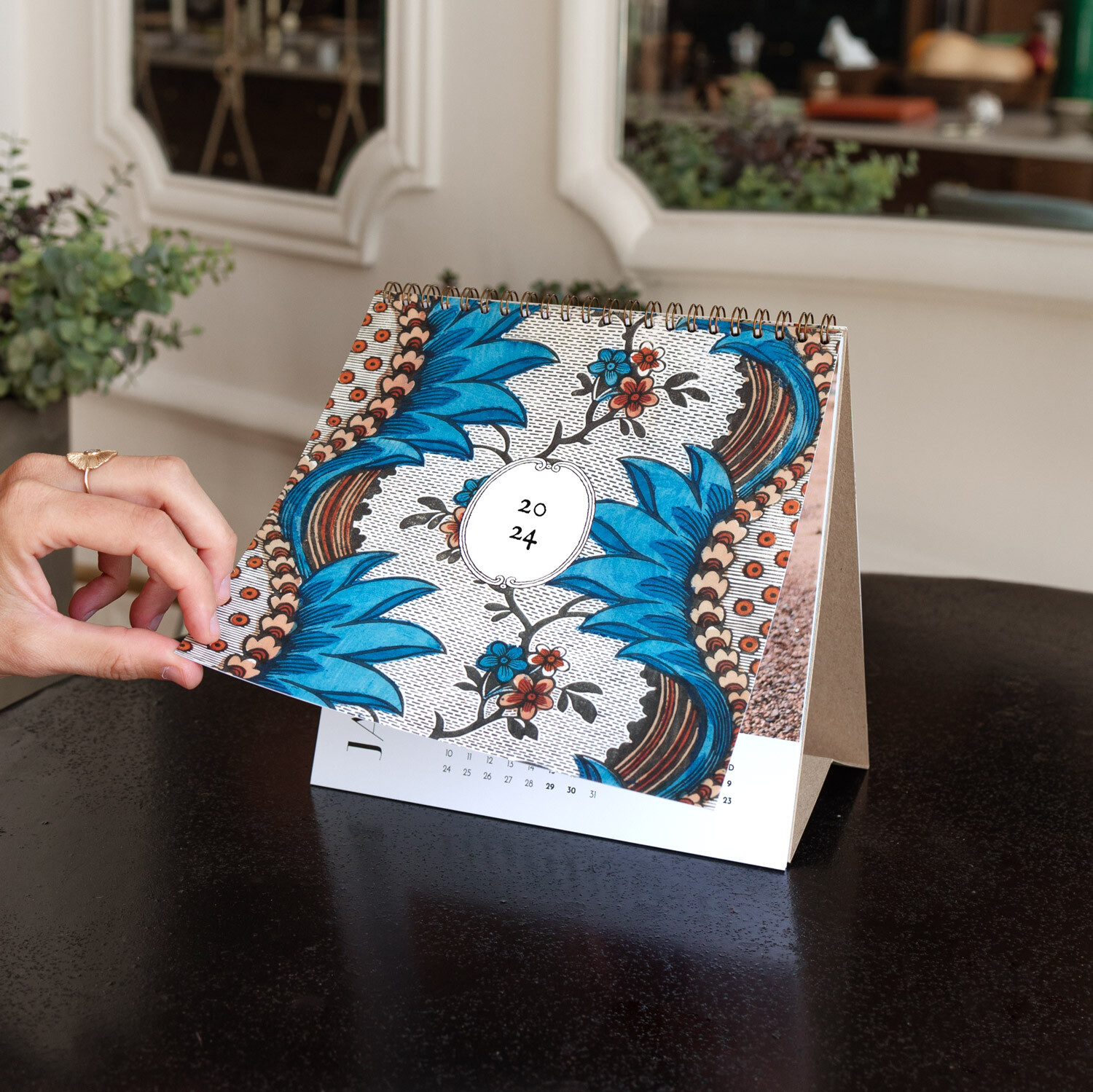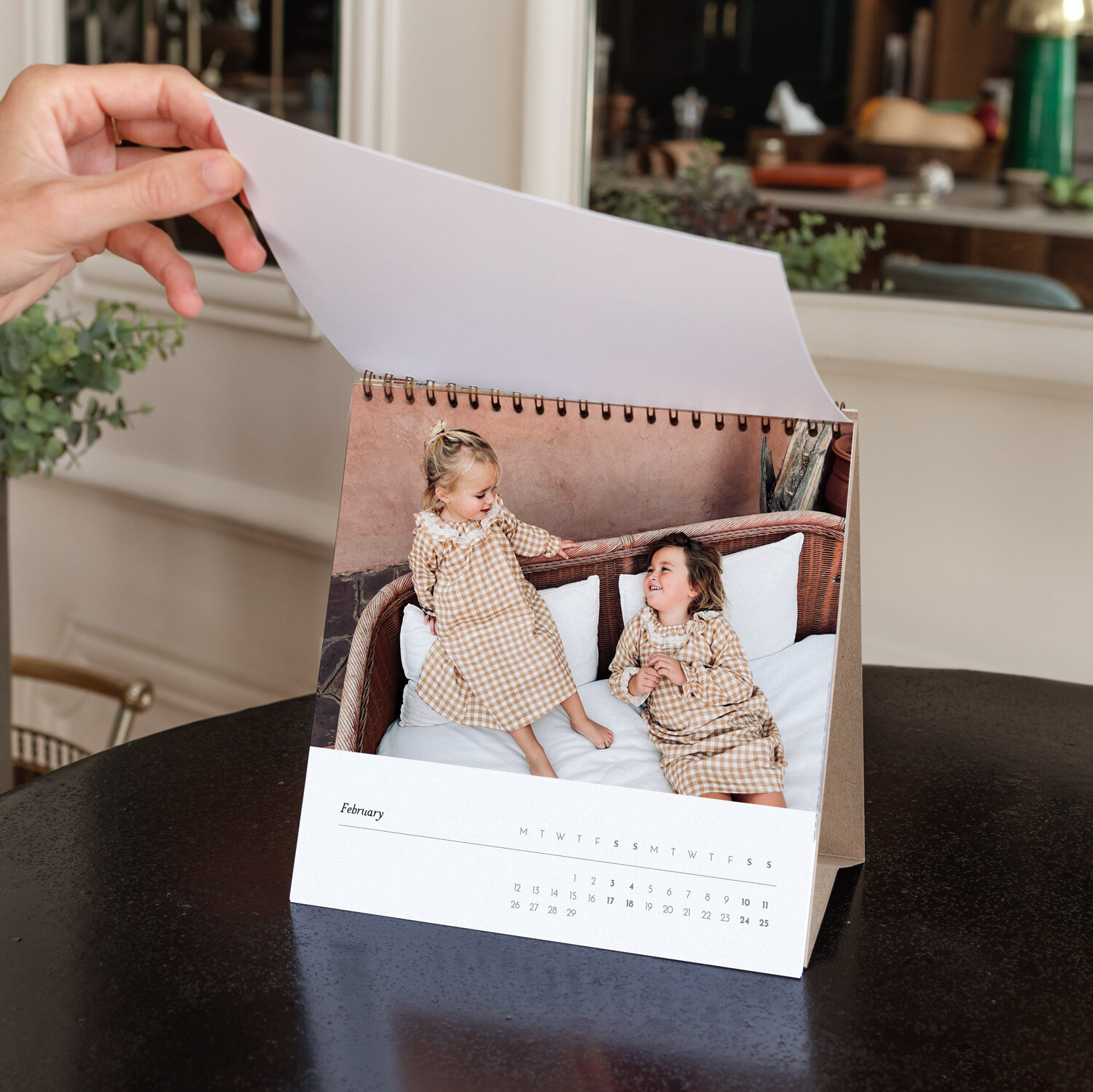 Antoinette Poisson Desk Calendar
Standard delivery: order before 12/12/2023
Four iconic motifs from the world of Antoinette Poisson transform this desk calendar into a work of art that will add a touch of 18th-century elegance to your desk or shelf. Choose from the emblematic Jaipur, Torrent, Baies or Indienne to create a calendar for yourself or a loved one.
A choice of 4 Antoinette Poisson motifs
8 photo templates to choose from each month
One page per month, January to December 2024
Printed in France using FSC-certified paper
Product details
Format: Square 19 x 19
Cover featuring a choice of 4 iconic motifs: Jaipur, Torrent, Baies and Indienne
12 personalisable interior pages
Maximum number of photos: 6 per page
Choice of 8 photo templates for each month
Range of cover designs to choose from
Calendar from January to December 2024
Bronze spiral binding
Lightly textured high-quality paper (270 gsm)
Kraft easel in 340 gsm recycled paper
Show more
Show less
Shipping
Optimisation & Retouching: 1 day(s)
Production & Dispatch: 3 day(s)
Standard Delivery: 3 to 5 days
Estimated delivery date: 12 Dec 2023 - 14 Dec 2023
Responsible Printing
Our papers are all FSC (Forest Stewardship Council) certified, an environmental label that guarantees the practice of sustainable forestry.

Since 2016, we have been fully offsetting our carbon emissions in order to limit our environmental impact. We also offset the emissions linked to services provided by external suppliers, (if they do not already do so).

We are working hand and hand with our suppliers and partners to make our printing even more responsible!
Antoinette Poisson x Atelier Rosemood
At the heart of both Antoinette Poisson in Paris and Atelier Rosemood in Nantes is a true passion for paper. It was this shared passion that inspired the two ateliers to join forces to create an exclusive collection that looks to revive precious motifs by transforming them into beautiful personalised photo calendars. From their atelier in Paris, Jean-Baptiste and Vincent at Antoinette Poisson stay faithful to artisanal techniques to revive the decorative art of domino paper, printing sumptuous motifs, inspired by the French age of enlightenment. It is these motifs that turn our calendars into decorative objects that are an easy way to emerge oneself in the 18th-century elegance captured by Antoinette Poisson.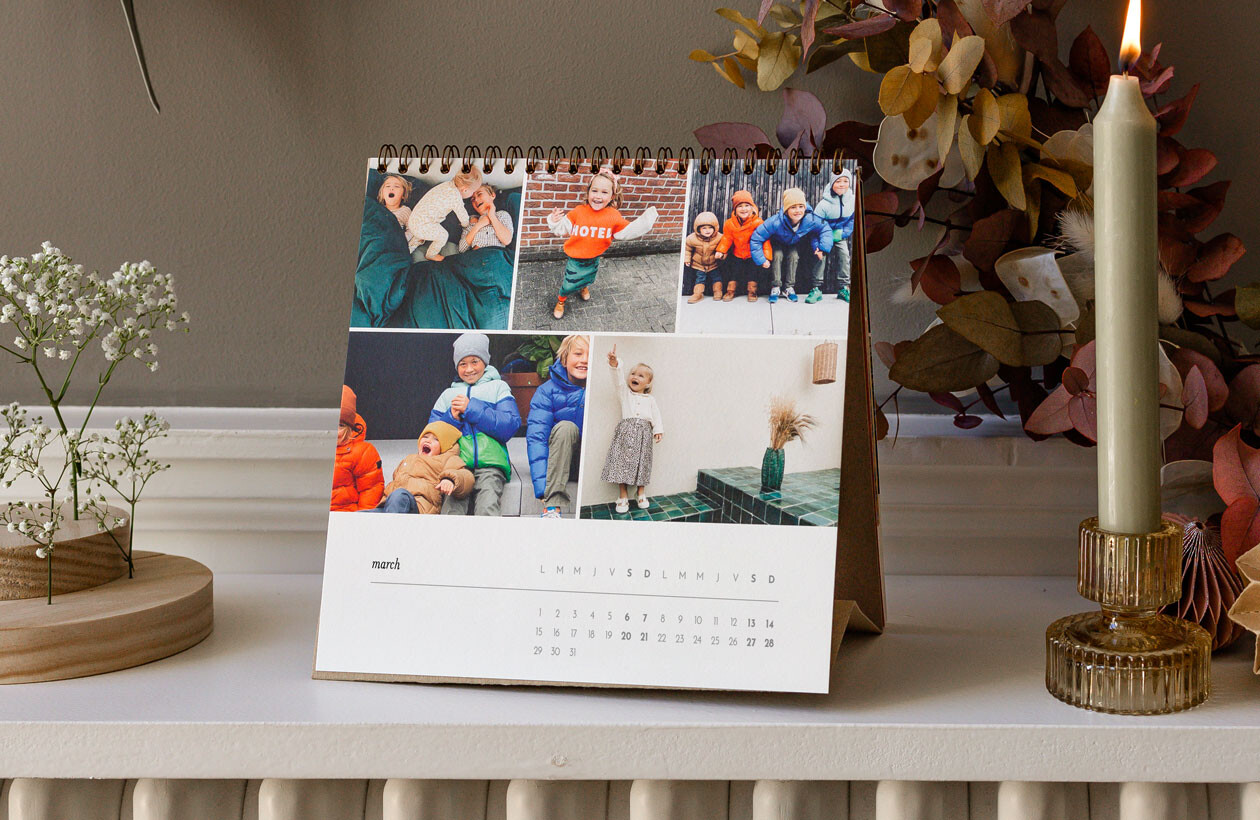 Desk calendars that will transform your workspace
Use the photo desk calendars to brighten up your desk and personalise them with the photos of your choice each month. Use our online editing tool or our mobile applications to choose from the four iconic Antoinette Poisson motifs and add your choice of text to the illustrated cover. You can then choose from two designs for the date grids and add up to 6 photos per month. There are plenty of photo calendar ideas so add photos from everything from your wedding to your latest travels. Enjoy your favourite memories each month, even though you might not be able to resist flicking back to the stunning cover now and again to discover the details of your chosen 18th-century motif!