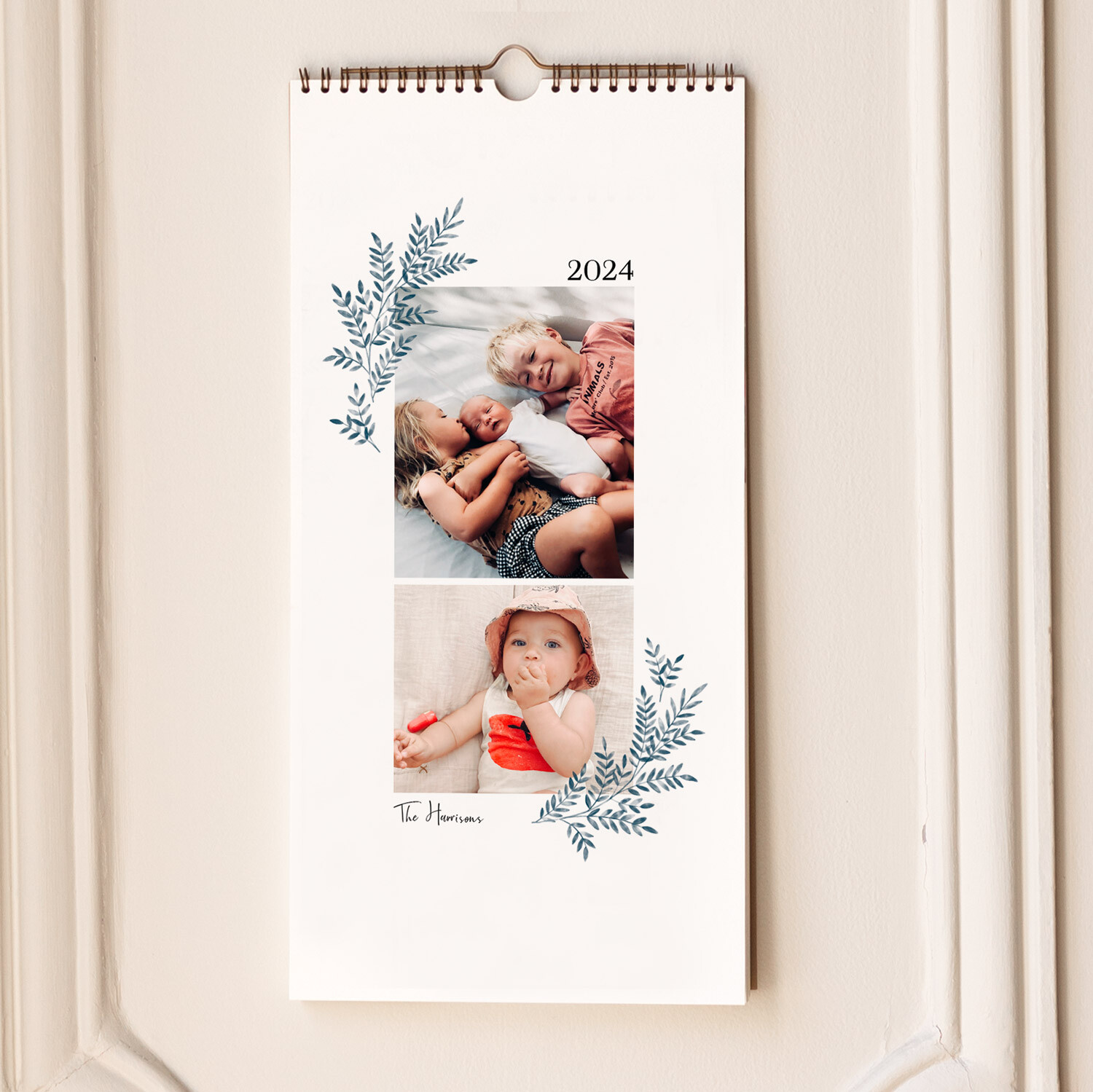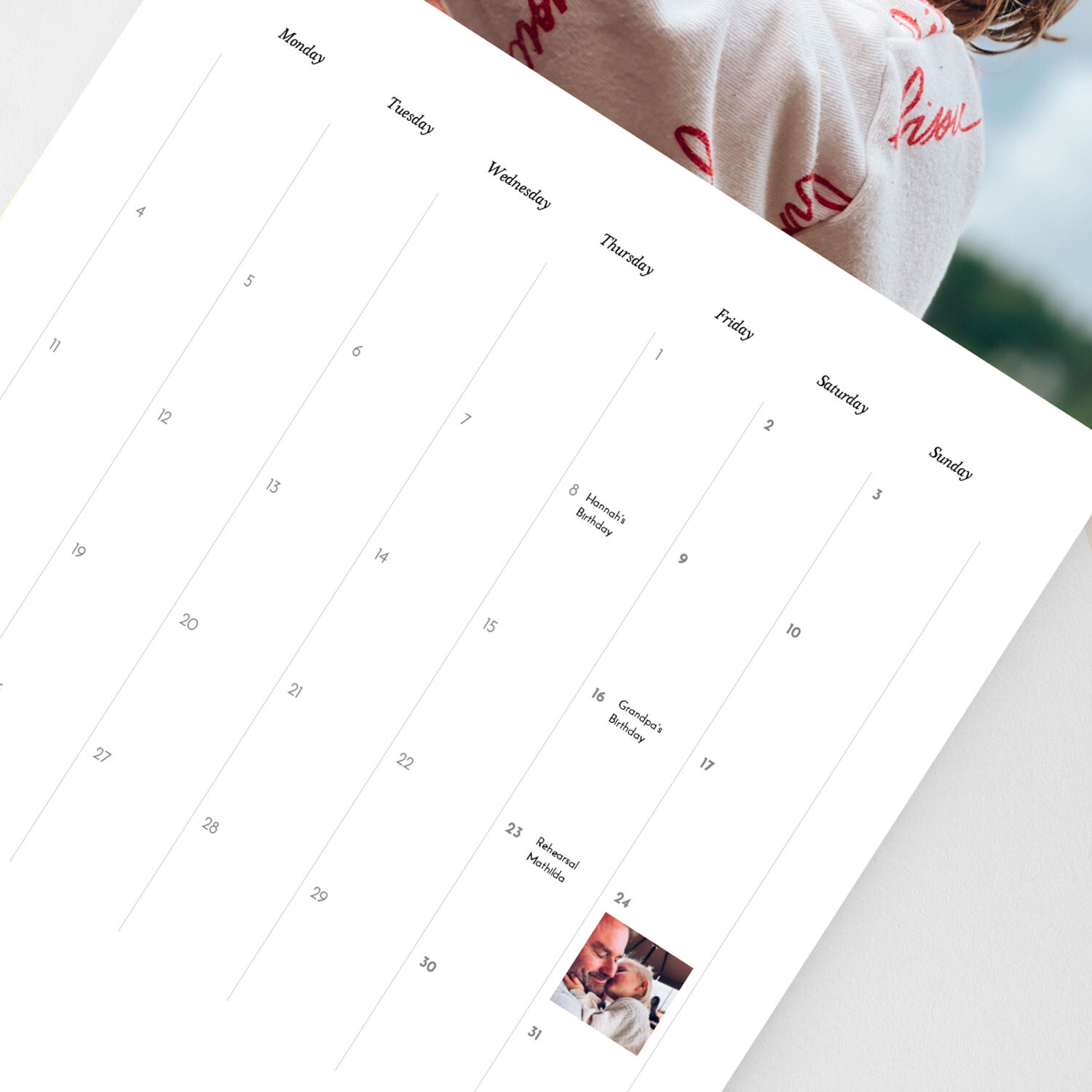 Customised Dates
Large Wall Calendar
Standard delivery: order before 12/12/2023
With its personalised date fields, our large wall calendar provides the perfect balance between remembering every important date and enjoying your favourite photos month after month.
Up to 6 photos per month.
One page per month, January to December 2024
Printed in France using FSC-certified paper.
Product details
12 personalisable interior pages
Maximum number of photos: 6 per page
Choice of 8 photo templates per month
Customised date fields
Range of cover designs to choose from
Calendar from January to December
Bronze spiral binding
Lightly textured high-quality paper (300 gsm)
Show more
Show less
Shipping
Optimisation & Retouching: 1 day(s)
Production & Dispatch: 3 day(s)
Standard Delivery: 3 to 5 days
Estimated delivery date: 12 Dec 2023 - 14 Dec 2023
Responsible Printing
Our papers are all FSC (Forest Stewardship Council) certified, an environmental label that guarantees the practice of sustainable forestry.

Since 2016, we have been fully offsetting our carbon emissions in order to limit our environmental impact. We also offset the emissions linked to services provided by external suppliers, (if they do not already do so).

We are working hand and hand with our suppliers and partners to make our printing even more responsible!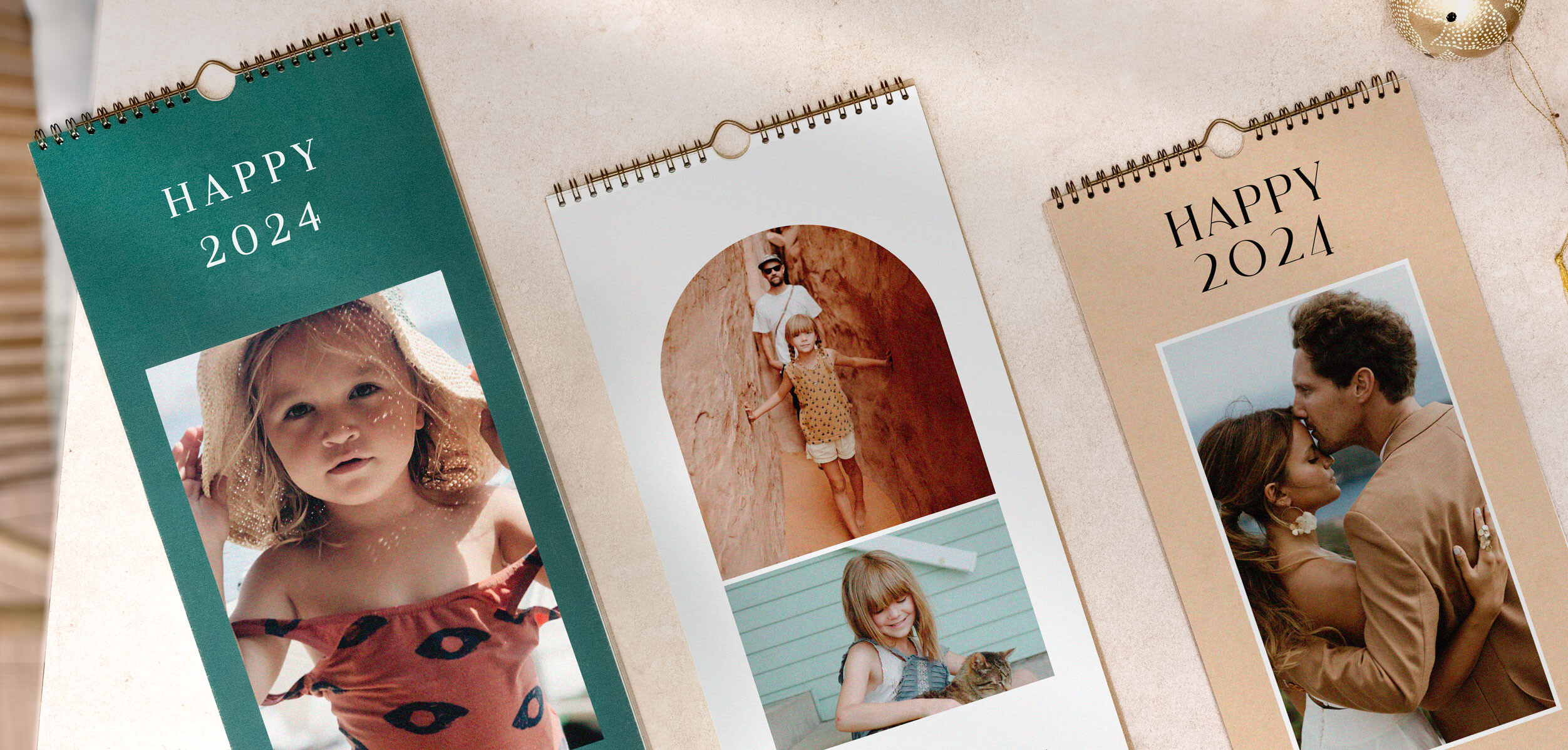 Never miss an important date again
Get organised in 2024 and remember every important date thanks to our large wall calendars. Designed to be both decorative and practical, these photo calendars come with a range of cover designs and a vast choice of photo templates each month. Personalise the 12 months with up to 6 photos per page, allowing you to glimpse the people and places you love most each month. You can even add their photos or their names to the customised date fields to ensure that you never miss a birthday or anniversary ever again.
Discover our entire photo calendar collection
Create a large wall calendar online
Make an ultra-modern large wall calendar that will accompany you throughout the year. Create a personalised calendar using Rosemood's online editor or mobile apps. Select the photos you want to highlight from your past year and add them to your portrait photo calendar. You can add up to six photos per page to your wall calendar. Personalise your twelve pages for each month and create a unique art piece that you can admire every day of the year. Use the personalised date fields to note down the key events of each month, by adding in a short text or a photo.
Ideas for your large photo calendar
Here at Atelier Rosemood, we are delighted to help you relive your memories all year round so use this flexible design to create anything from a wedding or baby photo calendar to a Christmas gift calendar for the ones you love. Personalise your large calendar with your most beautiful family photos or pictures from your recent travels. The options are endless. Alternatively, if you are looking for an extra special gift for the decor lovers in your entourage, check out our limited edition Antoinette Poisson x Atelier Rosemood large wall calendar. For more inspiration to help you tick off your gift list, take a look at all of our Christmas photo gift ideas, with photo books, photo prints and more.
Top-notch service for your large calendars
From the designing of the calendar by our talented professional team to printing it in our very own atelier in Nantes, we will be there to guide you every step of the way. All your photos will pass through our automatic retouching service so that your calendar is absolutely perfect. Your photo calendars will then be printed using FSC-certified paper in our atelier before being bound together with an elegant bronze spiral binding. What's more, in order to help you treat yourself and a loved one this festive season, we offer 15% off identical copies of your large calendars!