All reviews of our photo books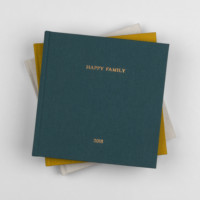 Fabric Photo Books photo album reviews
High quality product for a special gift
Published by

Jane,

4 Oct 2021
I wanted to make an extra special photo book as a 90th birthday gift. The Fabric Photo book was ideal for this purpose and I haven't found anything equivalent at other companies. The paper quality, feel of the cloth cover and the gold embossing are unique, and worth having shipped from France. I also really liked being able to write a fair amount of text to go with the pictures. I am thinking of using this format for special family albums in future.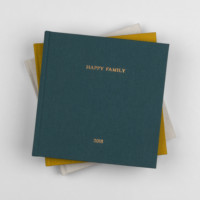 Fabric Photo Books photo album reviews
5 star product & 5 star service
Published by

Bryony ,

3 Oct 2021
Beautiful product, it looks expensive, we'll made and professional. Old black and white photos came out clear and had a new lease of life in them. Highly recommend this album!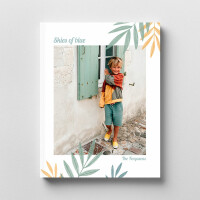 Azores photo album reviews
Great quality & design
Published by

Catherine,

26 Sep 2021
I made up a photo book for a wedding present. Designing it was easy, the design is beautiful, and the quality of print brilliant. Easily the best photo book printing service I've used! Great communication to check a spelling of a name, too. I paid extra for fast shipping and it arrived quicker than expected, which was a bonus. Thank you!!
Printed Hardcover photo album reviews
Mr
Published by

Peter Davies,

26 Sep 2021
I really love the three books that I got, the really good value, and the quality is really good, the only problem that I
had was I was given the wrong information dates of arrival on my last order and the album did not get to me in time, so I had to move the dates with my client.

which didn't make me look very good in their eyes. however they were very happy when they got there album.

Peter davies
Thank you for your kind words. We can see that we had spoken on the phone prior to your order, and we probably should have checked that for this express order, you had indeed selected our express shipping method to ensure your delivery arrived on time. We sincerely apologise if we hadn't made this information clear, and we are glad that despite this, your order arrived to your client's satisfaction.
Please feel free to reach out to us in the future for any of your album needs, and we can ensure that all goes as smoothly as possible.
Kind regards,
The Rosemood team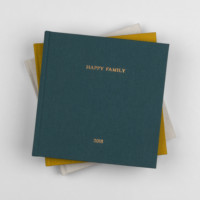 Fabric Photo Books photo album reviews
Just beautiful
Published by

Alice hardie,

15 Sep 2021
The perfect album for us to keep our wedding memories in forever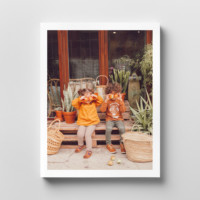 Minimalist photo album reviews
Arrived bent
Published by

Julian,

15 Sep 2021
I should have ordered the hard-cover one. While the print quality is fine, the soft copy with the spine was bent, so is essentially damaged. Which is a shame, as it was a gift. It also was shipped from France so don't think it's coming from UK to a UK destination. It takes time.
Hi there,
Thank you for reaching out to us, and we are very sorry if your album has arrived damaged. We take great care in the creation of all of our albums, and our sincerest apologies if your album's journey was a little rougher than expected. We are based in Nantes, France, and we try to ensure that every one of our packages is sent in the most secure and sure way possible. One of our customer service team will be in contact with you shortly to discuss what might have happened to your package, and see how we might be able to help you get the album you desire.
Kind regards,
The Rosemood team.
Printed Hardcover photo album reviews
Amazing and so easy
Published by

Jenna Piscopo,

13 Sep 2021
The process was so simple and easy to adjust if you needed to make changes. The delivery was efficient and the photobook arrived within the expected time. The quality of the book was superb and definitely worth the price. I have no complaints at all about the service and quality of the product. I would recommend this company to anyone who wanted to capture such special moments in this format. Thank you very much.
Printed Hardcover photo album reviews
Stunning
Published by

Ciara ,

13 Sep 2021
High quality, contemporary photo book and the service was excellent
Foil Fabric Hardback Notebooks photo album reviews
Beautifully made products
Published by

Olivia Tredwell,

11 Sep 2021
Great service and perfect quality, a thoughtful gift
Printed Hardcover photo album reviews
Delighted with the ordering experience and the final result.
Published by

Moira McRonald,

11 Sep 2021
Ordered a photo book for my husband's 70th Birthday and I am absolutely delighted with the result. As his Birthday isn't for a couple of weeks yet I had to wrap it to stop me admiring it daily! Can't wait to see his face when he opens it. I ordered the presentation box as well and I'm so glad I did.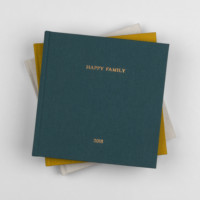 Fabric Photo Books photo album reviews
Enjoyed putting together photos of my son and daughter in law's wedding
Published by

Carole Humphris,

2 Sep 2021
Though it took me a few months to complete my photo book I didn't feel rushed by Rosemood. Choosing 152 photos for my photo book from 1400 was a difficult task. Rosemood were extremely helpful and at the end of the phone to give useful tips. Thank you. Really pleased with service and photo book.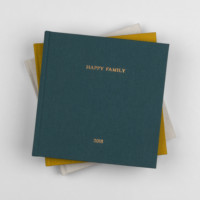 Fabric Photo Books photo album reviews
Very well done
Published by

Michel,

26 Aug 2021
Rosemood,

Thanks for your help in printing the book. It looks terrific and you were really helpful and communicative throughout the process. Will definitely be using your service again.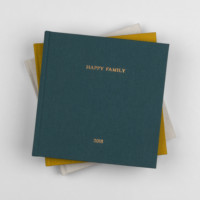 Fabric Photo Books photo album reviews
Beautiful book, but unexpected EU tax for shipping of £46.35!!!
Published by

James Galloway,

22 Aug 2021
The website could be improved by being more transparent about shipping taxes to UK. I would have been happy to pay - but felt disappointed this was not made clear on the website.
Thank you very much for taking the time to leave a review of your photo book. Customer feedback is extremely valuable to us.
We are so pleased that you were happy with your photo book but are disappointed that you feel that the information about customs charges (applicable at the time of ordering) was not clear enough on the website. We will look into how we can better portray this information outside of the information provided during checkout and in the order confirmation email.
Just to let you know that we have since put a system in place where VAT is now collected directly at payment of the order and there are no further customs charges to pay once parcels arrive in the UK. This means that you would not be faced with any similar charges for future orders.
Our customer service team are 100% committed to ensuring that you have a great experience with Atelier Rosemood, so we'll be in touch very shortly to find out more about your experience!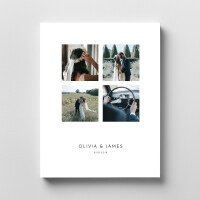 Elegant photo album reviews
Professional, efficient and high quality.
Published by

Laura Hepburn,

21 Aug 2021
I could not be happier with my photo book and I will not hesitate to order again. I will definitely recommend to friends and family. Thank you so much!!
Printed Hardcover photo album reviews
The most beautiful wedding book
Published by

Faye Smith,

19 Aug 2021
We are delighted with our beautiful wedding photo book..it's modern, elegant and the photo and paper quality is exceptional.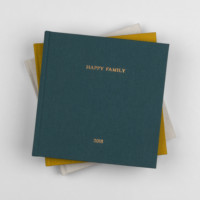 Fabric Photo Books photo album reviews
Easy to make and beautiful product
Published by

Helen,

18 Aug 2021
In love with our wedding photo book. It was so easy to upload and lay out the photos. The final product is just beautiful. There was a couple days delay in shipping and customer service upgraded the shipping method for free, excellent service and communication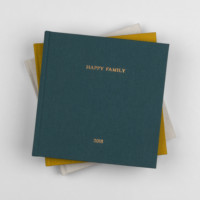 Fabric Photo Books photo album reviews
A beautiful memory we can now treasure forever
Published by

Dominic,

6 Aug 2021
I wanted to capture our wedding day by creating something that would last forever, so spent a lot of time searching for the right supplier, getting together the right photos and finally putting together a book to remember it all.

The Rosemood online system was really easy and intuitive to use which saved me a lot of time and whenever I had a question, their customer service team were really responsive and helpful.

I was a little nervous once it was ready to send to be printed but I shouldn't have been. The end result was beautiful and the attention to detail was amazing. It's just what I had envisaged capturing our special wedding day and is now something that can be treasured forever.

I'll definitely use their services again and am already planning out my next book!
Printed Hardcover photo album reviews
Exceptional quality and service!
Published by

Neil Jones,

2 Aug 2021
A superb book of great quality within a beautiful gift box. The team at Rosemood were very attentive and kept me informed at every stage making it a pleasurable experience.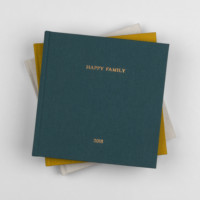 Fabric Photo Books photo album reviews
Beautiful photobooks. Great company.
Published by

Yousef,

17 Jul 2021
The photobook was perfect. Beautiful book and box designs, and excellent print colours and paper quality. It was delivered fairly quickly. It's my third time using Rosemood services and I'll definitely be doing this again.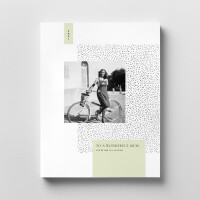 Graphic dots photo album reviews
Perfect
Published by

Grace ,

6 Jul 2021
Bought this photobook as a father's day present. The quality was fantastic and I was kept informed about delivery throughout.
Printed Hardcover photo album reviews
Very clear layout instructions, plenty of customisation ideas.
Published by

Malcolm W Allen,

28 Jun 2021
Enjoyed my experience, creating my photo book….a gift from my Granddaughters.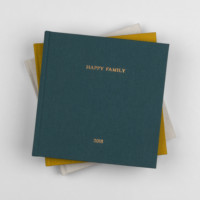 Fabric Photo Books photo album reviews
Wonderful
Published by

Mat Grice,

16 Jun 2021
Made this for my future wife on our wedding day and it started the day off with a bang. Thank you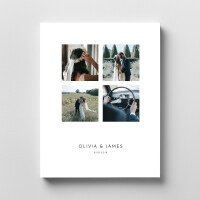 Elegant photo album reviews
Absolutely beautiful!
Published by

Sara,

8 Jun 2021
I was thinking of a creative way to ask my friends to be my bridesmaids and I thought it would be fun and personal to make a photo collage with the question on the final page. Well, they turned out better than I could have ever imagined and my bridesmaids absolutely love them!
Premium Thick Photo Prints photo album reviews
Great quality prints
Published by

Sarah,

25 May 2021
Created as a gift for my parents and they loved them. The super thick prints stand up themselves against the wall or items on their shelves so a super easy gift!
Printed Hardcover photo album reviews
Great people to work with - they couldn't have been more helpful.
Published by

Isabel,

20 May 2021
The Rosemood service was fabulous; together we created a very special book - my husband was delighted.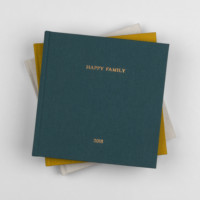 Fabric Photo Books photo album reviews
High quality product! Super smooth service
Published by

Jonathan Cherry,

17 May 2021
I created my book online and due to covid related issues (with my client) waited for around 6 months to then get it printed. It came super quickly and was a wonderful product of high quality and I would recommend.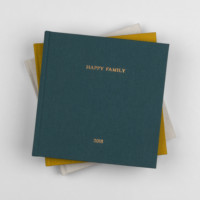 Fabric Photo Books photo album reviews
Stunning phonebook, very elegant
Published by

diane Morris,

14 May 2021
Am very happy with the books, they are so beautiful. I called customer services a couple of times and they were so very helpful.
Printed Hardcover photo album reviews
A lovely experience. Great website. Easy upload. Very pleased with end result.
Published by

Elaine Atkinson,

9 May 2021
Quality of printing and finish was very good. Enjoyed creating this book with Rosemood. Good choice of layouts and typefaces. Quick delivery. Lovely presentation.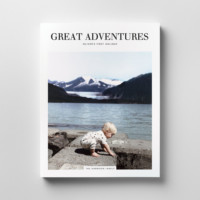 Magazine photo album reviews
Beautiful magazine
Published by

Gaëlle ,

28 Apr 2021
Very satisfied, great customer service. Ordered a magazine version & it made the perfect surprise!
Will definitely use Rosemood again for the next photo albums!
Printed Hardcover photo album reviews
The books are beautiful and the customer service was great!
Published by

Rob Elias,

27 Apr 2021
Very impressed with the quality of the product and the customer service in resolving an issue that happened during shipping.
Hi there,
Thank you for taking the time to give us a review, and we're glad that even though your experience with us didn't quite go as planned, we were able to work together to find a solution!
We look forward to working together with you on your next personalised stationery project, and we're always more than happy to help with any questions you may have!
Kind regards,
The Rosemood team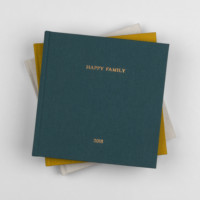 Fabric Photo Books photo album reviews
Great Service Great Product
Published by

Adam,

23 Apr 2021
Purchased as a special gift for a loved one. App was a little painful to use and needs refinement, but the rest of the process was painless. Customer service was good with a post order check with recommend improvements. As this was coming from France to UK there were delays but the team answered my questions quickly and ultimately it arrived on time. Would I use again, yes, would I recommend, yes. Oh the photobook was great quality too.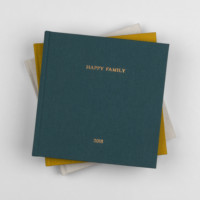 Fabric Photo Books photo album reviews
Beautiful book to capture our memories
Published by

Lisa McKellar,

21 Apr 2021
Absolutely adore our album, which we used for our wedding photos! We've had so many compliments over beautiful it is and the quality is amazing. The system for inputting photos is easy to use and I was able to create the perfect album. Thank you so much!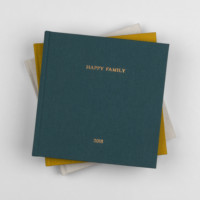 Fabric Photo Books photo album reviews
Effortless, quality Photo Book at an amazing price!
Published by

Mr & Mrs Hammonds,

19 Apr 2021
We were absolutely delighted by the quality of this photo book displaying our Wedding photos.
It was really easy to design online and we were reassured by the designers, who reviewed before print and were attentive and helpful throughout.
The proof has been the amount of compliments we have received from friends and family upon showing them this beautiful photo book.
Thank you very much! will by recommending to others!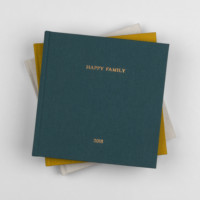 Fabric Photo Books photo album reviews
A great experience!
Published by

Alison Tappin,

16 Apr 2021
I have now completed 8 photobooks and I am delighted with every one!
Customer service has been great and I would highly recommend Rosemood to anyone.
The photobooks are a high quality product and I am so glad I have used this company!
Printed Hardcover photo album reviews
Absolutely briilant book
Published by

Nicky,

10 Apr 2021
Very easy to use layout for the photobook. Guides for photos were great and order came through sooner than expected. Couldn't have asked for more.
Printed Hardcover photo album reviews
The photobook turned out lovely and we were quite delighted with the end result. Very need and class design. Loved it thanks a lot!
Published by

Nida ,

4 Apr 2021
In love with my photobook!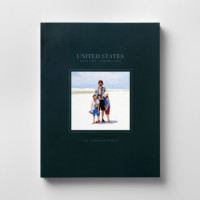 Pigment photo album reviews
Baby photo book
Published by

Samantha Holdsworth,

2 Apr 2021
Really beautifully put together and great quality.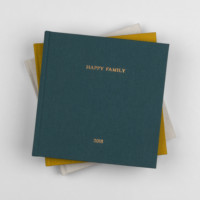 Fabric Photo Books photo album reviews
Beautiful presentation the gift box
Published by

Owen,

31 Mar 2021
I ordered a fabric photobook for my wife's birthday. She was delighted with it. It was easy to put together in terms of design. The fabric hard back is great quality and the presentation box made it even more special. It was easy to track the progress of the book too which was important as i had a deadline! xxx
I will use Rosemood atelier again soon.
Premium Thick Photo Prints photo album reviews
Good quality, faultless
Published by

Jeanne-Marie McPhee,

29 Mar 2021
I had a bespoke drawing printed on the premium thick photo print. The quality was excellent. The team was really helpful as I had some issue with my original file initially, they have been in touch with me over the phone and email. Good customer service.
Printed Hardcover photo album reviews
Wonderful product. Excellent customer service.
Published by

Alison ,

27 Mar 2021
Wonderful product. Excellent customer service