Foil Fabric Hardback Notebooks
Standard delivery: order before 10/12/2023
Handcrafted in our very own studio, our hardback notebooks are a true work of art! With luxury fabric hardcovers and artisanal hot foil stamping, your hardback notebook will be a worthy companion for your ideas, plans and memories.
Hot foil stamping
Choice of inside pages
Fabric:
Pearl Grey
- Limited Edition
-
Will soon be unavailable
Product details
Portrait notebook available in 3 colours
Personalised hot foil stamping (silver or copper to complement your cover)
Size: 14,8 x 21 cm
142 Pages (71 leaves)
Inside page layouts: lines, squares, dots or blank pages.
White Inner Pages: 100 gsm
2 cover templates
Show more
Show less
Shipping
Optimisation & Retouching: 1 day(s)
Production & Dispatch: 4 day(s)
Standard Delivery: 3 to 5 days
Estimated delivery date: 13 Dec 2023 - 15 Dec 2023
Responsible Printing
Our papers are all FSC (Forest Stewardship Council) certified, an environmental label that guarantees the practice of sustainable forestry.

Since 2016, we have been fully offsetting our carbon emissions in order to limit our environmental impact. We also offset the emissions linked to services provided by external suppliers, (if they do not already do so).

We are working hand and hand with our suppliers and partners to make our printing even more responsible!
Notebooks finished to perfection
Our experts print, bind and foil your hardback notebooks in our very own atelier. From our luxury fabric hardcovers to traditional sewn binding, every detail has been designed to help you create a notebook that will take pride of place on your desk.
Artisanal hot foil stamping
Whether you add your initials or your favourite inspirational phrase, your personalised title will be applied letter by letter using luxury hot foil stamping. Each foil has been carefully selected to complement the colour of your notebook perfectly!
A stunning gift idea
These luxury notebooks make an ideal gift for any stationery addict! Your loved ones are sure to be impressed by the stunning finishing touches of this notebook and you can personalise the title in minutes to create anything from a travel journal to a recipe book.
La crème de la crème of notebooks
Our hardcover notebooks are handcrafted and finished to perfection by our very own printing experts. Luxury fabric hardcovers, pages bound together with traditional sewn binding, hot foiling stamping applied to your personalised title letter by letter… all of our finishing touches were carefully selected to create unique notebooks that you will treasure for years to come.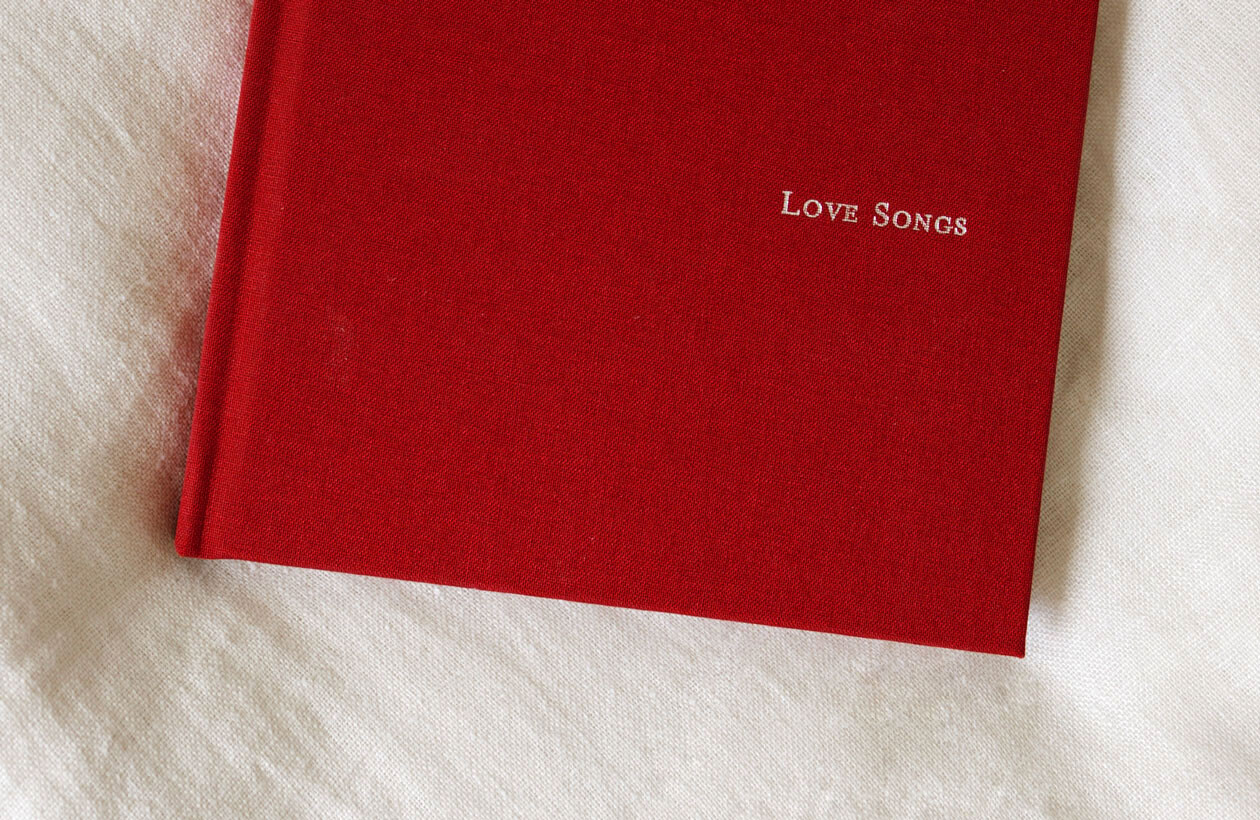 Discover our entire notebook collection
The secret to making our elegant hardback notebooks
Our foil notebooks were specially designed to bring you luxury notebooks that will take pride of place on your desk at work or your bedside table at home! Each notebook is handcrafted to order at our very own studio, where our printing experts print, bind and foil stamp your unique notebooks with the care and precision that they deserve! We start by printing your pages with your choice of lines, square or dots, before sewing these pages together using traditional bookbinding techniques. Your choice of hardback will then pass through the hands of our hot foil stamping experts who will apply your personalised title to your notebook letter by letter, using our artisanal hot foil stamping machine. Your block of inner pages and your stunning personalised cover will be joined together to create your unique foil notebook, ready for you to put pen to paper!
Foil hardback notebooks make an ideal gift
Looking for the perfect gift for the avid writer or the stationery fanatic in your family? Look no further than our foil hardback notebooks to create a personalised gift that will leave them speechless. Your loved one is sure to be impressed by the elegant finishing touches of their foil hardback notebook, as they discover the luxury fabric hardcover and the exquisite foil stamped title. We can guarantee that they will save your notebook for only the most important projects and ideas or for their most intimate thoughts and dreams. It may even be a while before they can bring themselves to write in their notebook as it is sure to take pride of place on their desk or coffee table for some time! You may also wish to take a look at our photo notebooks so that your favourite snap can accompany your loved one at home or at work! Nothing beats a personalised gift and you can create yours online within minutes.
Create your personalised notebook online
Creating personalised notebooks couldn't be easier thanks to our editing tool. Start by choosing from our range of colours for your fabric hardback notebook and then get ready to add your personalised text. Simply add your name or the title of your choice, knowing that it will be applied using gold, silver or copper foiling to complement the colour of your notebook. You will then be given the opportunity to choose from our range of inside pages, opting for lines, squares, dots or blank pages to suit your needs. Use these premium designs to create a wedding planner notebook or a baby journal that you will treasure for years to come! Your personalised notebook will then be printed, bound and foil stamped at our very own studio.