Fabric Photo Books
Debossed Photo Cover
The crème-de-la-crème of luxury photo albums, our fabric photo books are finished to perfection by our very own printing experts. Italian fabric hardcovers, traditional sewn binding, a debossed photo applied using artisanal techniques...all of our finishing touches were carefully selected to create stunning photo books worthy of your greatest moments!
10% off identical copies
Add a luxury gift box for £20
Fabric: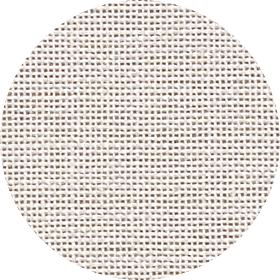 Colour: Timeless beige
Colour: Cobalt blue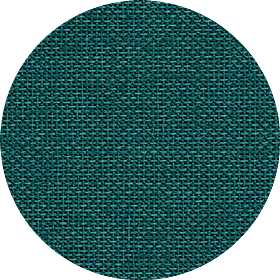 Colour: Peacock green
Back
See our fabric options
We currently offer three colours for your fabric hardcover photo books: timeless beige, peacock green, and classic cobalt blue. We have chosen these high-quality Italian fabrics for their elegant colours and also for their ability to stand the test of time. As well as our durable fabrics, the impeccable finishing touches make all the difference when it comes to these premium photo books! We have chosen the colour of both the binding headbands and hot foil stamping to complement the colour of your personalised fabric photo books beautifully.
Debossed photo covers finished to perfection
Our design team has carefully selected three luxury Italian fabrics to allow you to create timeless photo albums that can be passed down from generation to generation. You can showcase your favourite photo on the front cover of your album thanks to our unique debossed photo zones, available in a range of photo and text templates. This debossed window will be applied using artisanal techniques and our experts will also apply your personalised title to the spine of your fabric photo album letter by letter. The stunning finish of these photo books makes them a perfect way to share some of life's greatest events with loved ones!
Proofreading & Retouching Service
To make sure your photo book is perfect we will:
Proofread your text (up to 500 words)
Check and retouch your cover photo manually
Optimise the layout of the front and back cover
Have your other photos retouched automatically
Product Information
Three formats: Square, landscape, portrait
Fabric hardcover in a choice of colours
High-quality sewn binding allowing for 50, 70 or 122 pages
Debossed photo window in a range of designs
Copper hot foil stamping on the spine
2 FSC certified papers to choose from
Luxury giftbox available for £20
Your photo book in expert hands!
The worlds of age-old bookmaking and cutting-edge digital printing combine to create stunning photo books you will treasure for years to come. Your debossed photo book will be crafted with the care and attention your precious memories deserve in our very own studio in Nantes, France. From printing the inside pages to binding them together, your photo book will pass through the hands of our printing experts at every stage. We are the only business in Europe to produce photo books in-house using artisanal sewn binding, which guarantees a high-quality finish and a photo book that will stand the test of time. This binding technique allows for 50, 70 or 122 pages.
Discover our entire photo book collection
Fabric photo books finished to perfection
Our design team have carefully chosen every aspect of our fabric hardcover photo books to guarantee unrivalled style and quality. Each photo book is printed and bound at our very own printing studio in Nantes, France, allowing us to master each and every stage of our production. Your choice of photo and text template will be debossed onto the front of your photo book using traditional artisanal techniques. A personalised title with then be applied to the spine of your photo album in copper foiling, perfectly complimenting your choice of peacock green, royal blue or timeless beige fabric. Each of these stunning finishing touches will make your photo book worthy of your most precious memories and most important milestones.
Creating your debossed hardcover photo book online
Creating your debossed hardcover photo book couldn't be easier. Simply choose your desired fabric colour, size and format and then enter into our intuitive editing tool. Opt to design the cover and inside pages from scratch or choose to use our autofill tool to have your photos added directly to your photo book. You can choose from a range of layouts for each page of your photo album, adding up to 9 pages to each page. We offer a range of text and chapter pages templates too to help you narrate your story! Once you have finished personalising your photo book, you will be prompted to choose from our two premium paper types before completing your order. Your photo book will then be printed at our very own studio. Don't forget that you can also create your photo book on the go using our iOS or Android app!
Personalise your debossed photo cover
The debossed photo window gives a modern twist to our classic fabric hardcover photo books. Whist the spine will feature the same luxurious hot foil stamping foil fabric photo books, the star of your photo book cover will instead become your favourite photo debossed onto the fabric cover. Choose from a range of designs for this debossed zone incorporating your photo and text, before personalising the inside pages. This luxury detail will turn your photo album into a striking addition to your coffee table and is ideal for wedding photo albums. If you have any questions about our debossed photo covers or need help personalising your photo book, do not hesitate to get in touch with our friendly customer service team.