Our Culture
Here at Rosemood, we look to spread joy with high-quality personalised products that help our customer celebrate and record the events that mean the most! We treat each and every order as if it were our own, putting our hearts into perfecting your personalised stationery and photo books for all of the happy moments in your life.
Not only do we strive to take great care of our customers but we go above and beyond to create a positive workplace culture and to minimise our environmental impact as much as possible. We deeply care for each and every member of our team, ensuring that their wellbeing transcends into designing and printing beautiful stationery for all, every day.
The best for our clients
Rosemood's number one priority is customer satisfaction, which is why we invest heavily in our teams and services to guarantee stationery and photo books of the highest quality. We are the only UK stationery and photo book provider to have teams dedicated to proofreading your text, retouching photos and adjusting the layout of your stationery and photo books to guarantee perfect results! Our customer service team is also available by phone, email and online chat to answer your every question.
In addition to this high-quality service, it was obvious to us from the start that to ensure that all stationery and photo books meet our exceedingly high standards, we would be best off printing them ourselves! Printing and producing everything at our very own printing atelier, allows us to optimise and adapt our printing techniques, master each and every stage of our production and to ensure that every parcel that leaves the studio has our seal of approval. Our attentive and meticulous printing team, therefore, check your stationery and photo books at every stage of the production!
Thanks to the dedication from our teams and the services we offer, we are proud to be able to offer our customers products of the highest quality that are worthy of the happy events they are designed to celebrate or immortalise!
The best for our teams
Rosemood's co-founders, Hélène, Antoine and Grégoire, initially had a very simple and straightforward goal: to create and manufacture beautiful personalised stationery, and to be able to make a living running their very own company. Much to their delight, Rosemood grew rapidly and now over 110 people share in their dream too, sending beautiful personalised stationery and photo books around the world.
The well-being of our teams is key to our success and we aim for every member of our team to be as happy as possible at Rosemood. Driven by this goal, we continue to put things in place so that everyone can flourish in a pleasant and warm working environment: this goes from ensuring that our offices and printing studio are an attractive place to work to the organisation of regular social events for our teams.
Our working culture is also driven by the will of everyone at Rosemood to help each other and the capacity to put ourselves in each other's shoes to understand any issues as they arise. We aim to recognise and reward the hard work of our teams and push them to develop and evolve both professionally and personally!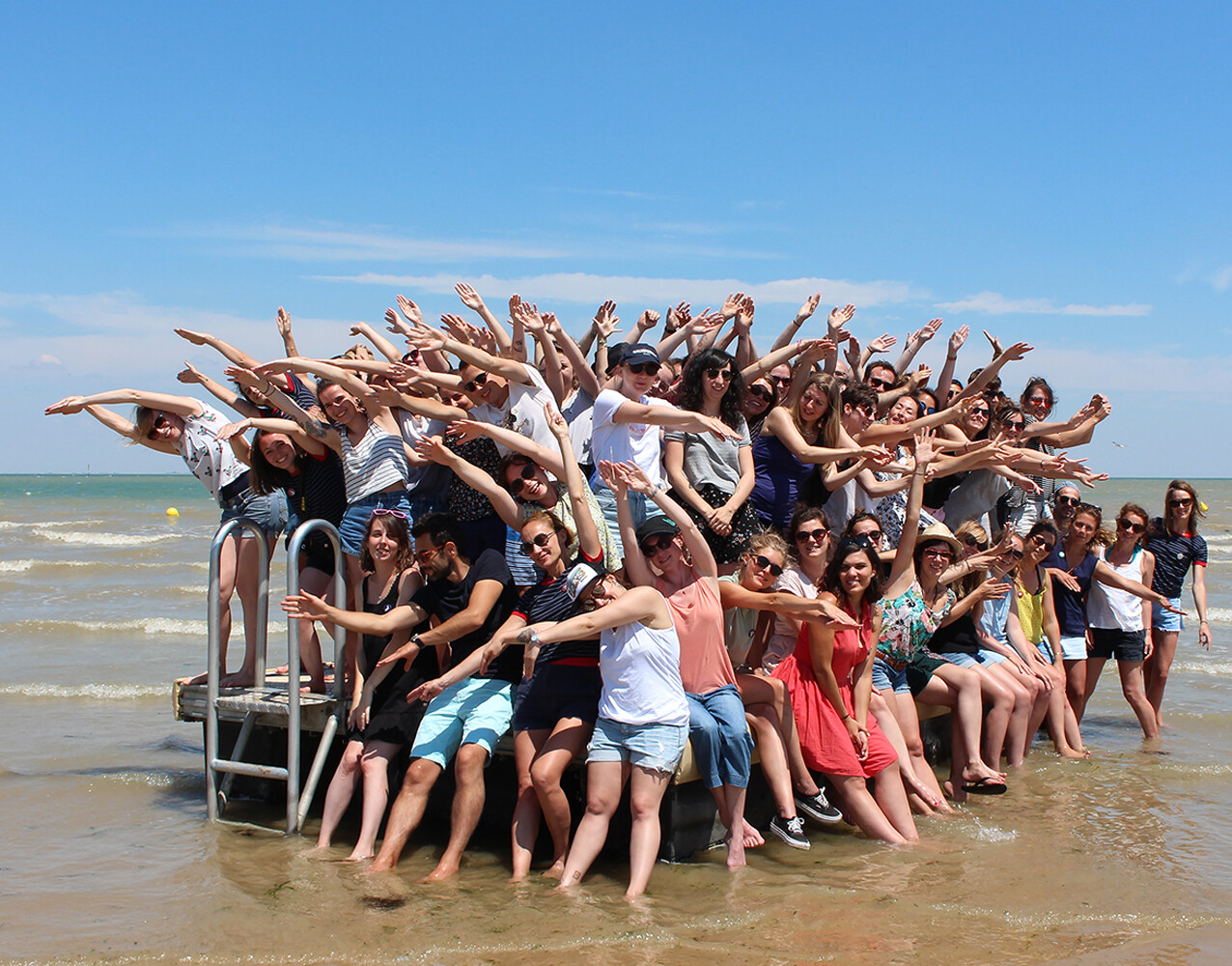 The best for our planet
Over the last few years, it has become clear to everyone that protecting the environment is more urgent than ever! As Rosemood has grown, we have become more and more aware of our impact on our planet and more and more inspired to find ways to preserve it for future generations.
There isn't enough space here for us to go into all of the commitments we have made, and they are too important to us to sum them up in a couple of lines, so you can find out more here.