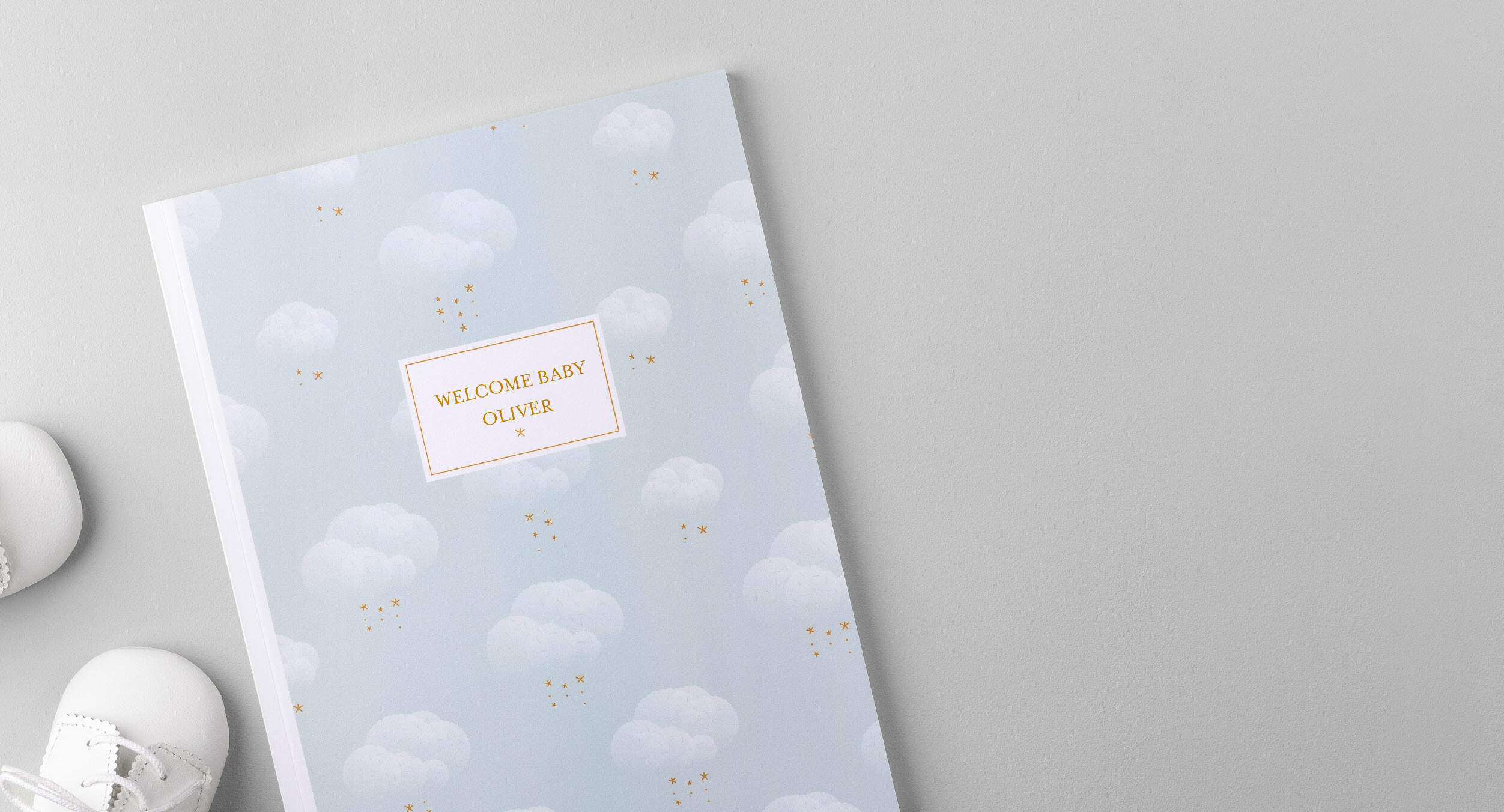 Christening Photo Albums
Your child's christening or baptism is one of his or her first important religious milestones so it is worth collating the best moments of the day in a personalised christening photo album. Your child will be able to look through these photos for years to come, treasuring their christening photo album ready to show their own children in the future! Our range of designs and photo book maker will allow you to create the perfect christening photo album to suit your little one.
From £15 including our retouching service
Create a hardcover photo book
Create a softcover photo book
Your personalised christening photo album
Choose one of our christening photo albums to immortalise your favourite moments from your child's christening or baptism within the pages of an elegant and refined album. Our photo book maker allows you to personalise the cover and each inside page of your christening photo album to suit your needs. Choose which photos you wish to show off from your child's christening celebration and arrange them on each page as you see fit. You can even add text to the pages to narrate your child's big day, noting which family members were able to join you.
We offer a range of photo book formats and sizes and you can choose from our luxury hardcover christening photo albums or our magazine-style softcover photo books. With a range of designs and colours, you are sure to find a photo book cover perfect for your son or daughter and you may have already created a matching baby photo album! If you need any help choosing between our different christening photo albums, our friendly customer service team will be more than happy to help so do not hesitate to get in touch by phone, email or online chat.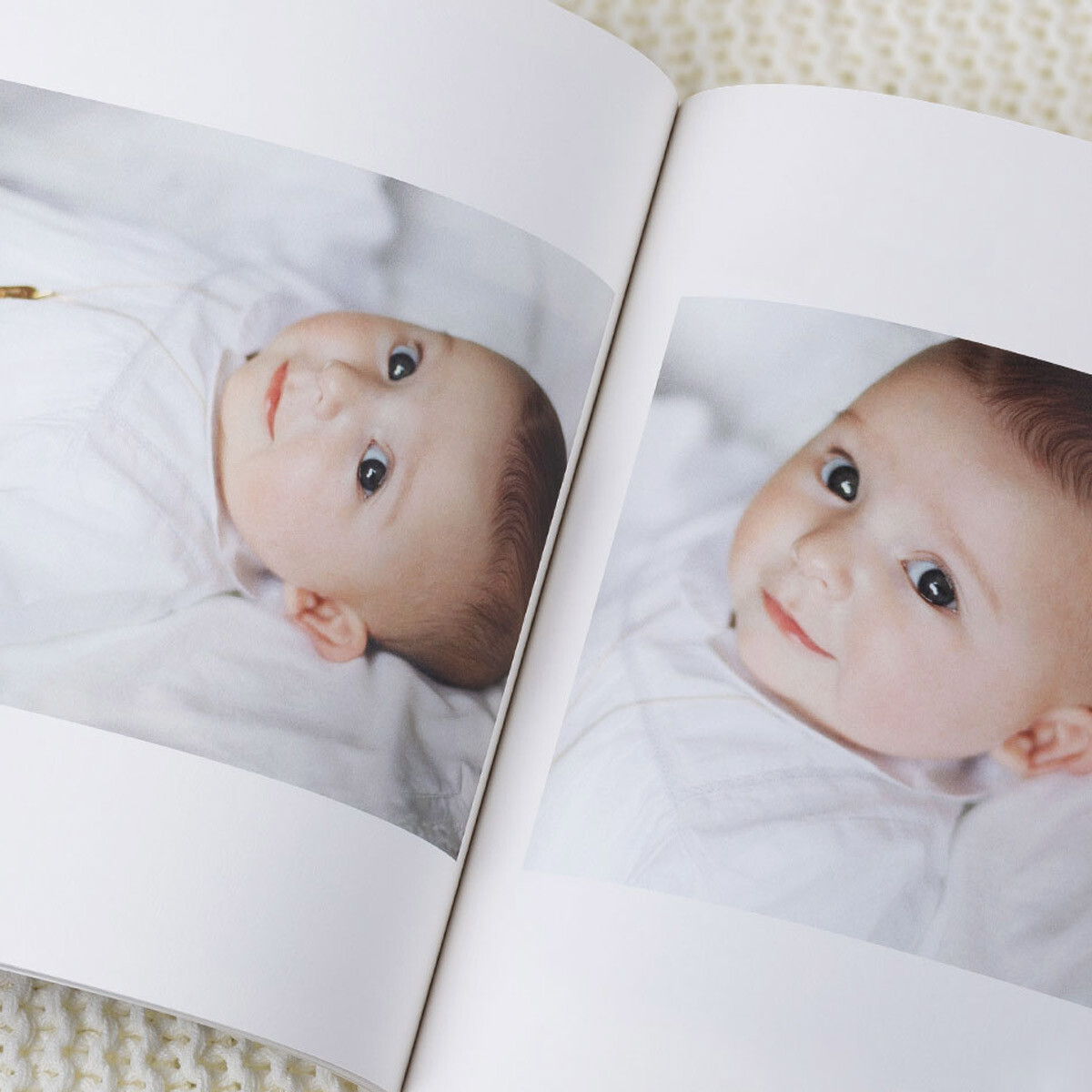 A traditional christening photo album
Just as we offer a range of styles to make sure that your christening invitations match the style of your celebrations, we have carefully curated a collection of photo book designs perfect for your child's christening. Whether you are looking to create a traditional christening photo album that will become a new family heirloom or create a trendy magazine-style photo book for your coffee table, you are sure to find what you are looking for within our catalogues of photo albums. Our luxury hardcover photo albums will be an extra special touch for your child's important milestone, with the hot foil stamping and sewn binding finishing off your christening photo album to perfection. Alternatively, our patterned cover designs featuring elegant motifs from talented designers such as Mr and Mrs Clynk and Tomoë will give your traditional christening photo album an original twist. We are privileged in being able to help you capture the most important events in your life so do not hesitate to get in touch if we can be of any assistance!
Create your christening photo album online
Creating your photo album online could not be easier thanks to our photo book maker, available online and on our iPhone App. You can let the photo book maker work its magic by having it fill the pages of your christening photo album automatically, or you can craft each page from scratch choosing the layout and number of photos you wish to add to each page. You can add a personalised title to your christening photo album and can even add captions to your photos throughout. Any text added to your photo album will be checked by our proofreaders, whilst our graphic designers check and optimise the quality of your cover photo for printing. The remaining photos will also go through our automatic retouching service to ensure that your photos are compatible with our printers. Our friendly customer service team are also on hand throughout to help you create the perfect christening photo album online!
Choose from our christening photo albums
Discover our photo albums for other occasions