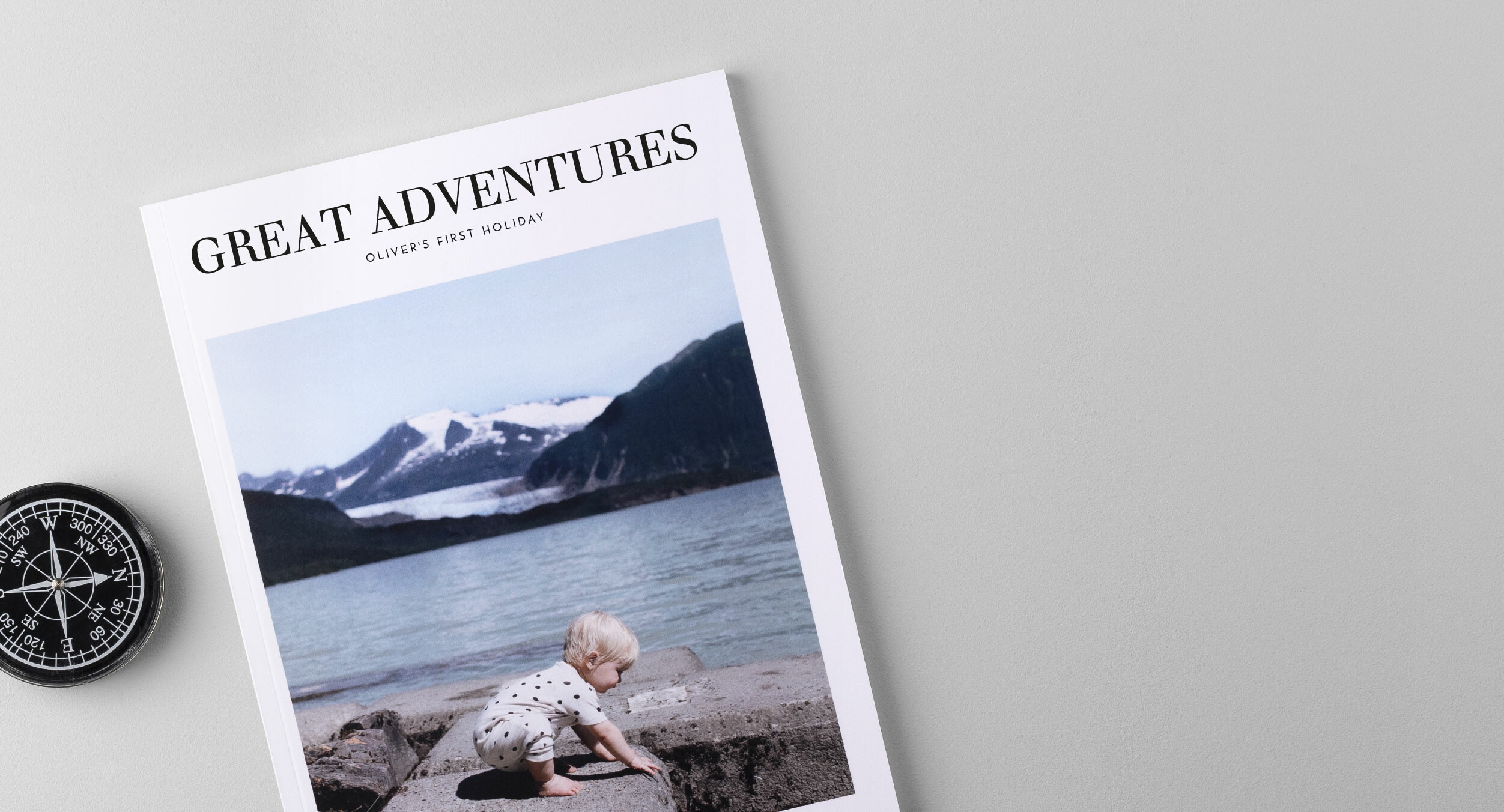 Travel Photo Albums
Share your adventures and precious memories from your latest holidays by creating a beautiful travel photo album. Our high-quality travel photo albums are not made just to sit on the shelf, they are designed to allow you to show off your favourite photos with pride! We will look after your photo album from the design stage to printing and binding, so rest assured that your travel photo album will be in safe hands.
From £15 including our retouching service
Create a hardcover photo album
Create a softcover photo album
Travel photo albums to suit your style
Show off your favourite holiday photos within the covers of a chic travel photo album. We have worked with talented internal and external graphic designers to bring you a range of cover designs in different styles. Have your latest holiday make the headlines with our magazine-inspired photo albums or opt for one of our abstract art travel photo albums. You can even choose from 9 different formats to create a travel photo album that does justice to your photos and fits nicely onto your bookshelves. You even have free reign over the inside pages of your travel photo album, as you are able to choose the layout of each and every page, deciding how many photos you wish to add and whether or not the photos are worthy of a caption. Our photo book maker is easy to use so feel free to get creative when it comes to recording your favourite memories.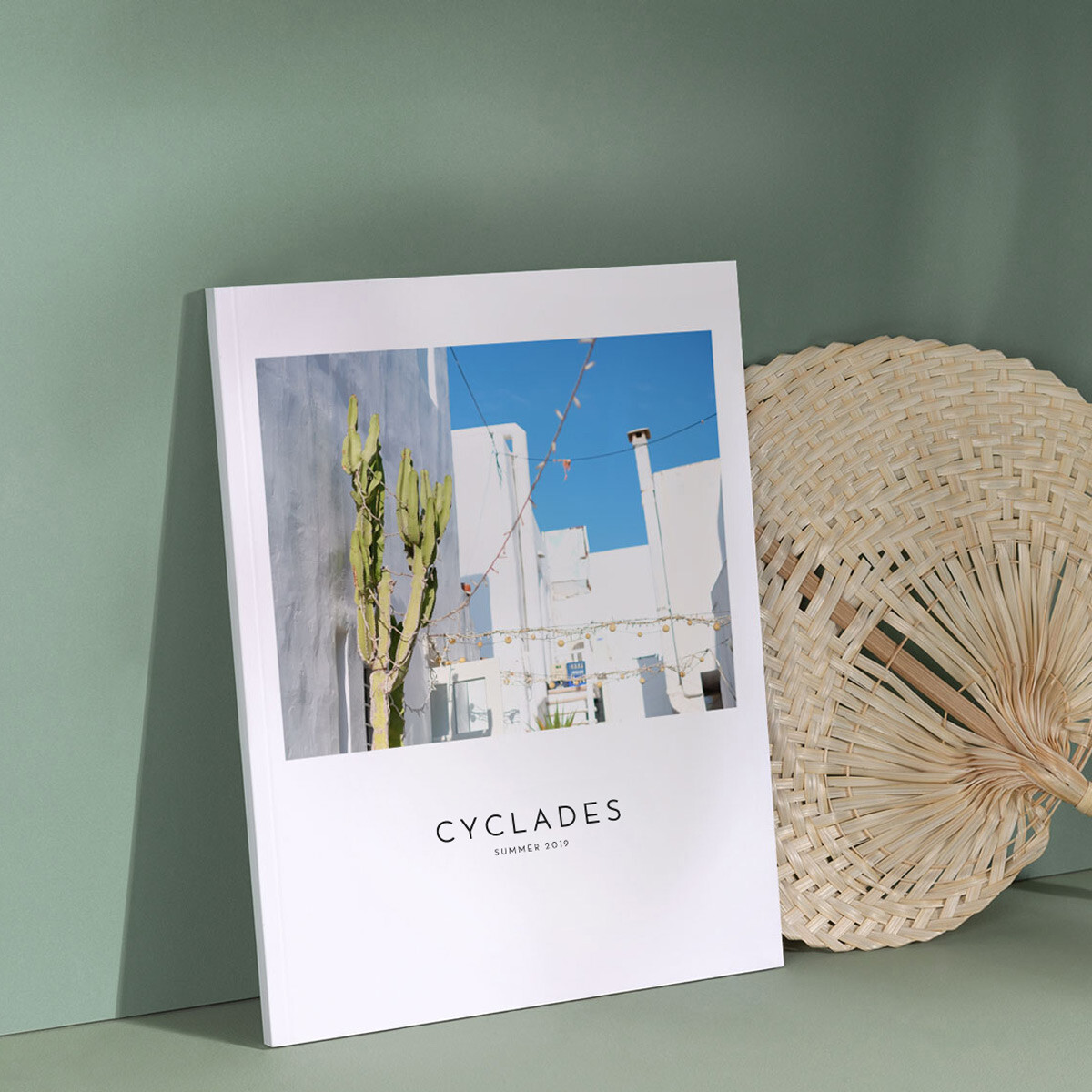 Create your travel photo album online
Creating a travel photo album online could not be easier thanks to our photo book maker. Upload your favourite holiday photos from multiple sources, including your computer/device, Instagram and even Google Images. Leave our photo book maker to work its magic by opting to have it pre-fill your travel photo album with your chosen photos, or start from scratch personalising every element of your album. Even if you let us pre-fill your album, you can go back and change the layout of the suggested pages. You can even add text to your album, narrating your holiday adventures with place names, dates and comments. Once you are happy with your travel photo album, we get hard to work preparing it for you! Our team of graphic designers and proofreaders will double-check your text and manually retouch your cover image to make sure that your travel photo album is absolutely perfect! Your personalised photo album will then be printed on our high-quality paper at your very own printing studio, before being bound with great precision!
Create holiday photo albums to record your adventures
Immortalise your favourite memories from all of your family holidays by creating holiday photo albums from Rosemood. Tell the story of your family adventures via your holiday photo album, arranging your photos chronologically to have you revisit each beautiful destination in turn. Add captions and dates to your photos so that you remember which photo was taken in which place. These notes will act as a prompt for those funny anecdotes that you are likely to tell every time you flick through your travel photo album with a friend or family member. You can even create baby photo albums and family photo albums to record your precious family milestones so create a collection of high-quality photo albums that will allow you to relive those precious moments for years to come!
Discover our travel photo albums
Discover our photo albums for other occasions