Friends Photo Albums
Capture magical moments of love and friendship
Record your favourite adventures with friends in stunning photo albums that you can enjoy for years to come. From girls weekends to joint birthday bashes, life is filled with extraordinary moments of love and friendship that are worth recording in your very own collection of personalised photo albums. From magazine-style softcover photo books that will allow you to put your greatest adventures in the headlines to luxury fabric photo books for those extra special occasions, you are sure to find an album to suit your style. Best friends photo albums also make great gifts, whether that be for birthdays, weddings or Christmas and we offer albums for all budgets.
Softcover
Friends Photo Albums
Magazine-style covers for your headline moments
Create your album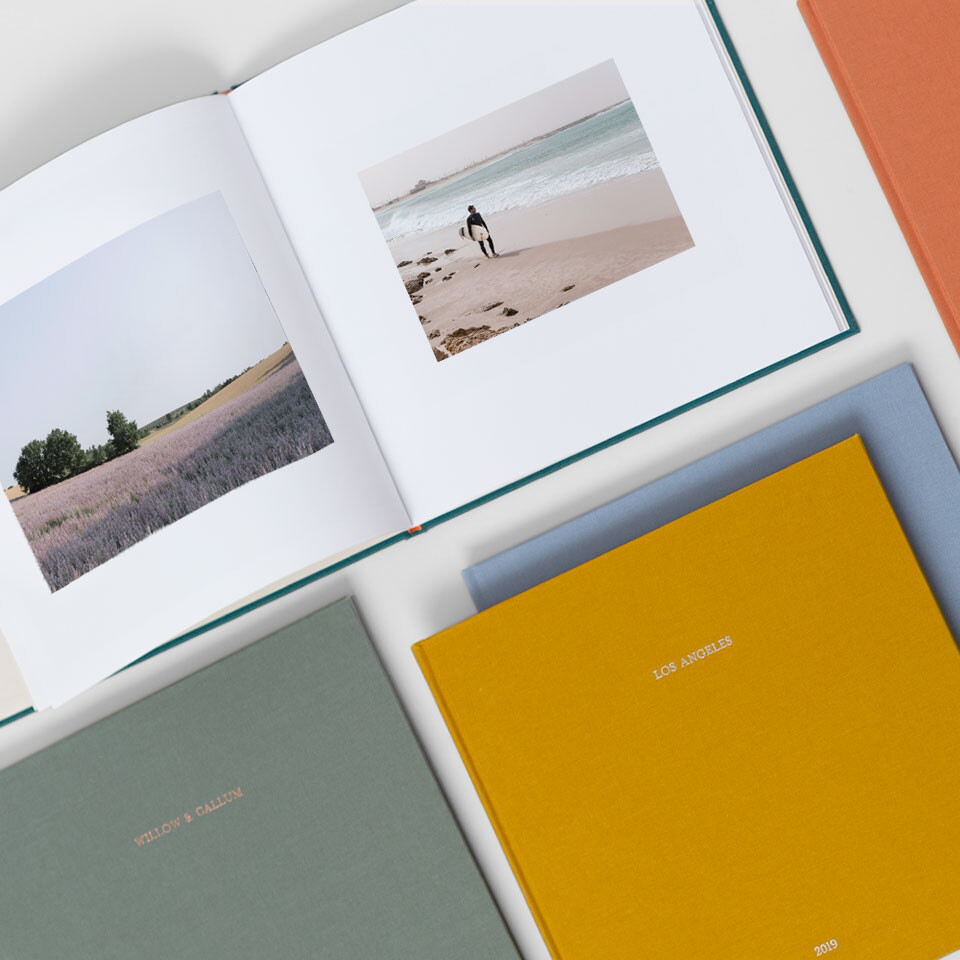 Fabric Hardcover
Friends Photo Albums
Chic albums to immortalise your best moments with friends
Discover our collection
Printed Hardcover
Friends Photo Albums
Timeless photo books for every adventure
Create your album
Create your friends photo album in minutes
Our intuitive online photo book maker and photo book applications make it easy for you to create personalised photo albums in a flash. Upload your photos and let us work our magic in having your photo album filled automatically, arranging your photos in chronological order and choosing the most suitable layouts. Note that you can still go back to adjust any pages to your liking. Alternatively, you can start from scratch and choose the layout for each page and drag and drop your photo individually. You will also be able to choose a layout featuring text if you wish to add captions to photos that should bring back a funny story. Add pages as you go for your soft and printed hardcover photo books, or choose from our defined page limits for your fabric hardcover photo book. Create your personalised photo album cover and choose from our high-quality paper types to guarantee a finish that suits your style!
A range of formats for your friends photo albums
Rosemood has carefully curated a collection of photo albums that gives you the necessary choice of cover types, formats and sizes to ensure that you can create an album to suit your style and budget. Opt for a landscape album for a travel photo album featuring plenty of beautiful panoramic shots or opt for a square photo album to give you the flexibility to include photos in different formats! Choose a large photo album for an extra special occasion such as creating a photo album as your friend's 30th birthday present, or opt for a small photo album if you are creating a collection of mini photo books recording each of your weekends away. Not sure where to start when it comes to choosing your friends photo album? Our friendly customer service team will be more than happy to advise you on the photo albums and finishing touches available.
Treat your friends to personalised photo albums
Personalised gifts are the most meaningful so your friends are sure to be touched to see that you have taken the time to put together the perfect photo album just for them. A memories photo album is the perfect way to give all of your friends a lasting keepsake from your latest adventure together. Whether it be as a way to thank the girls for attending your hen party or to let your housemates know how much you enjoyed living with them when you move out, personalised photo albums are a great way to record memories from a whole host of occasions with friends. Starting from just £19.50, our softcover photo books make the ideal budget-friendly birthday gift for your friend or you can splash out on a luxury photo album with premium fabric and hot foil stamped lettering if the occasion calls for something extra special. Accompany your gifts with personalised note cards to share a thoughtful message with each friend.
Discover our photo albums for other occasions