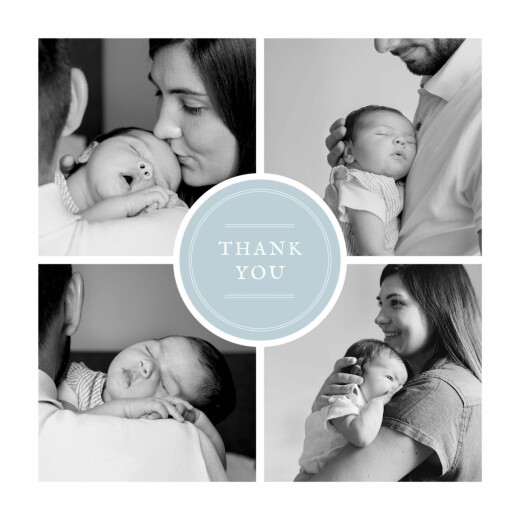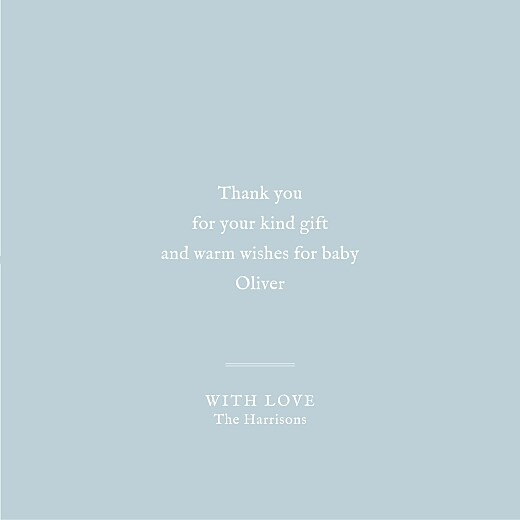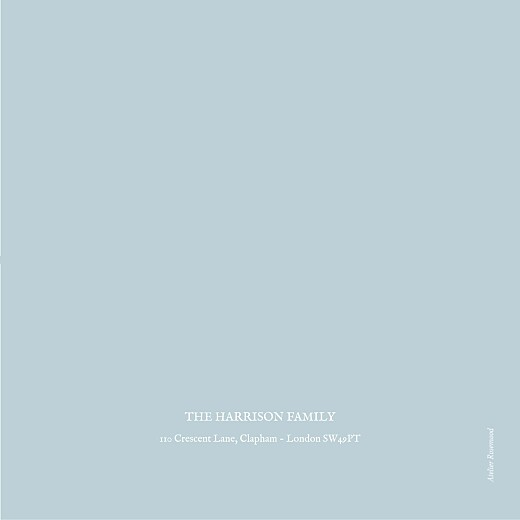 Baby Thank You Cards · Folded Card
Medallion (4 Pages)
Products to match your Medallion (4 Pages) Baby Thank You Cards
See The Suite
Baby Thank You Cards
in a similar style
The Rosemood Touch
Checked by our experts
We proofread your text, optimise the layout and retouch your photos!
Going the extra mile
We are here to help you every step of the way so just ask!
Made in France
The perfect blend of artisanal French know-how and cutting-edge printing.
If you like our Medallion (4 Pages) Baby Thank You Card. You may also be interested in...
Calculate the price*
Smooth Matte Paper
A pure white paper with a smooth finish
Textured Ivory Paper
A timeless high-quality ivory paper with a textured matte finish
Iridescent Paper
A high-quality, slightly iridescent paper
* Estimated price excl. shipping
Custom colour
We can personalise this design to the colour of your choice!

Provide us with a HEX colour code for the shade you are looking for and then let us work our magic.

Contact our friendly customer service team on 020 3966 8736 to find out more.
Reviews (4)
Medallion (4 pages) baby thank you card
Leave a review
Beautiful card - really pleased
The card came out beautifully and we appreciated the graphic support with making it look even better! We had a lot of compliments from friends and family. Thankyou!
Published by Rosie, 5 Jul 2020
Long delivery waiting time.
Our thank you cards took a month to arrive, I think because the reason being because the cards actually come from France, not the UK, like the company name leads you to believe and that we are in the middle of a world pandemic. The cards themselves are good quality and a lovely design, however i'd recommend going for a gloss finish, as the Matt finish that we has was a bit faded, although it still looked nice.
Published by Jo, 11 May 2020
Response from the Atelier Rosemood
Hi there,
Thanks for taking the time to share your Rosemood experience. I can see that your cards took 24 days to arrive, which is significantly longer than usual, as the coronavirus has slowed things down, particularly with postage in your case.
We're very proud of being a French company and don't try to hide this, so we'll explore ways to make it more transparent for our customers!
One of the team will get in touch with you shortly to discuss your experience further.
All the best,
The Rosemood Team
Really pleased with my order
I am very happy with my recent order from rosemood. The cards look very professional!
Published by Erin , 9 May 2020
Easy to use service & beautiful cards
Easy to follow steps on the website, proofing process very straightforward. Lovely cards delivered and lots of positive feedback received. Definitely use again.
Published by Georgie Cook, 24 Apr 2020
,