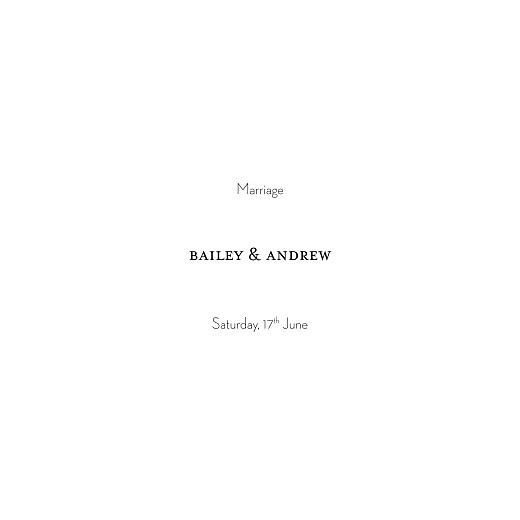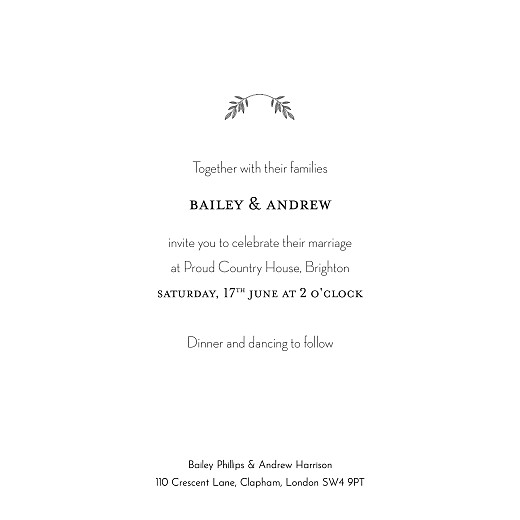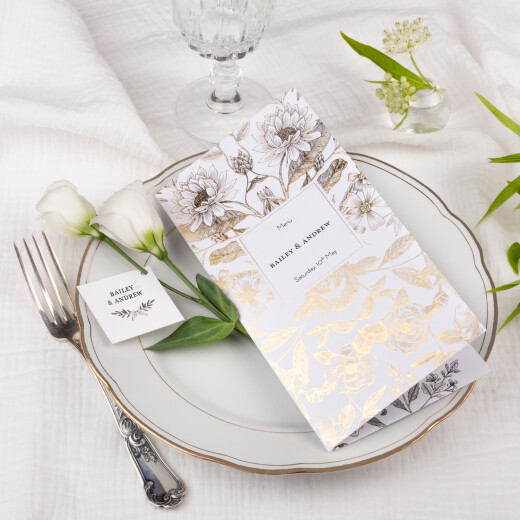 Wedding Menus
From £1.45 each
Wedding Invitations · Folded Card · Foil Stamped
Springs Eternal (Foil)
Products to match your Springs Eternal (Foil) Wedding Invitations
See The Suite
Wedding Invitations
in a similar style
The Rosemood Touch
Checked by our experts
We proofread your text, optimise the layout and retouch your photos!
Going the extra mile
We are here to help you every step of the way so just ask!
Made in France
The perfect blend of artisanal French know-how and cutting-edge printing.
If you like our Springs Eternal (Foil) Wedding Invitation. You may also be interested in...
Calculate the price*
Smooth Matte Paper
A pure white paper with a smooth finish
Textured Ivory Paper
A timeless high-quality ivory paper with a textured matte finish
* Estimated price excl. shipping
Reviews (1)
Springs eternal (foil) wedding invitation
I ordered this as a sample, but instead received a normal piece of card without any foil detail. Incredibly disappointed as this was my favourite design when I was ordering my samples.
The quality of the print was very good, just not what I had ordered or was expecting.
I'm not sure if foil samples aren't sent out, as I received a tiny card in German with some splashes of foiling on - which is no good as I don't speak German. Had such high hopes!!
Published by Rhianne , 5 Nov 2019