Our elegant wedding guest books are created by hand at our very own atelier.
Containing blank pages waiting to be filled with your guests' kind words and memories on the big day, your personalised wedding guest book will be finished to perfection thanks to our stunning Italian fabric hardcovers, artisanal hot foil stamping, sewn binding and high-quality textured ivory paper.
Price: £50
Fabric:
Your wedding guest book: a beautiful keepsake!
Our chic and timeless wedding guest books will help you immortalise you and your guests' favourite memories from your wedding. From choosing our stunning Italian fabric to perfecting our artisanal hot foil stamping techniques, we have relished the challenge of designing the finishing touches that make our wedding guest books so special. The blank pages of your guest book are sewn together at our printing atelier before being enclosed within your choice of fabric hardcover, with this high-quality finish allowing you to treasure your wedding guest book for years to come. Looking for more wedding guest book ideas? Take a look at our softcover photo books to create a wedding photo guest book.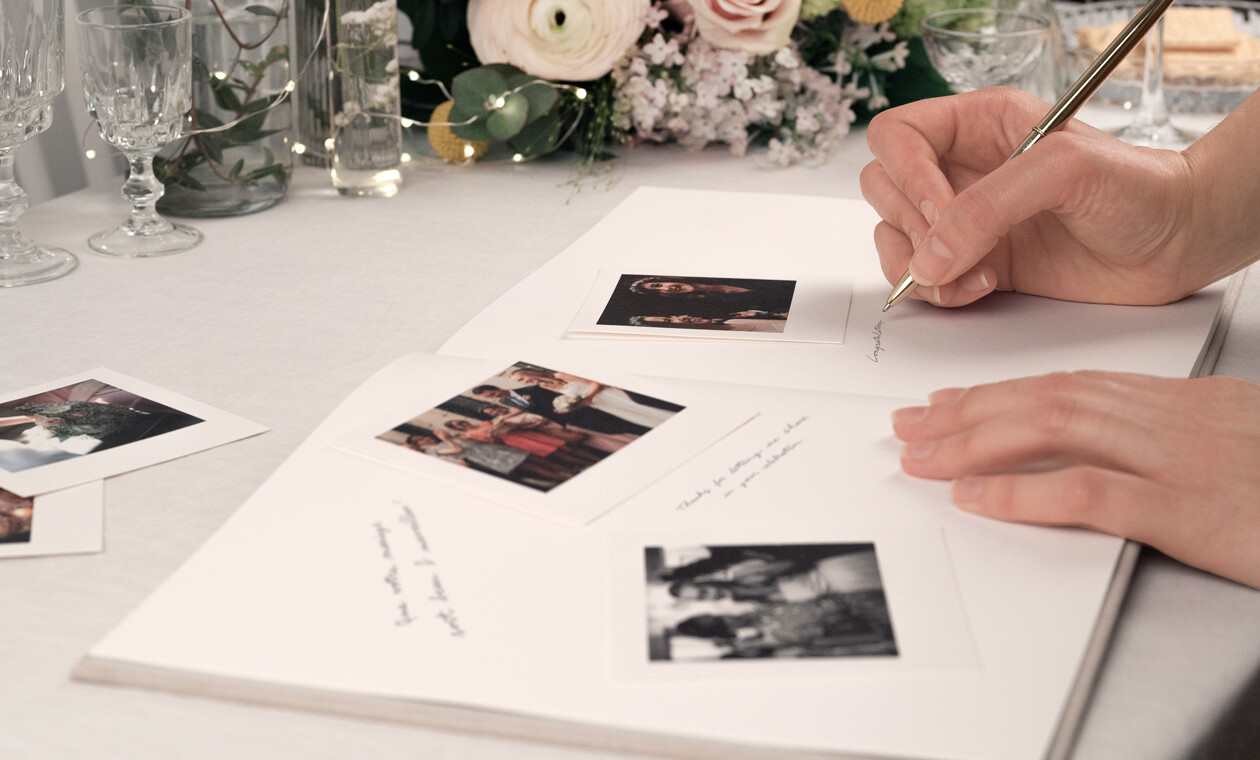 The full Rosemood service!
We apply our usual extremely high standards for our wedding guest books!
Even without photos or a complex layout, your wedding guests book will be
checked by our proofreaders and graphic designers to make sure that
everything is perfect!
Product details:
Responsible production: Offset carbon emissions
Format: Square
25 x 25 cm
72 blank pages (non-personalised)
Fabric hardcover in a choice of colours
Your personalised title in hot foil stamping
Sewn binding
Coloured inside cover pages
High-quality textured ivory paper
Receive your wedding guest book within 8-10 days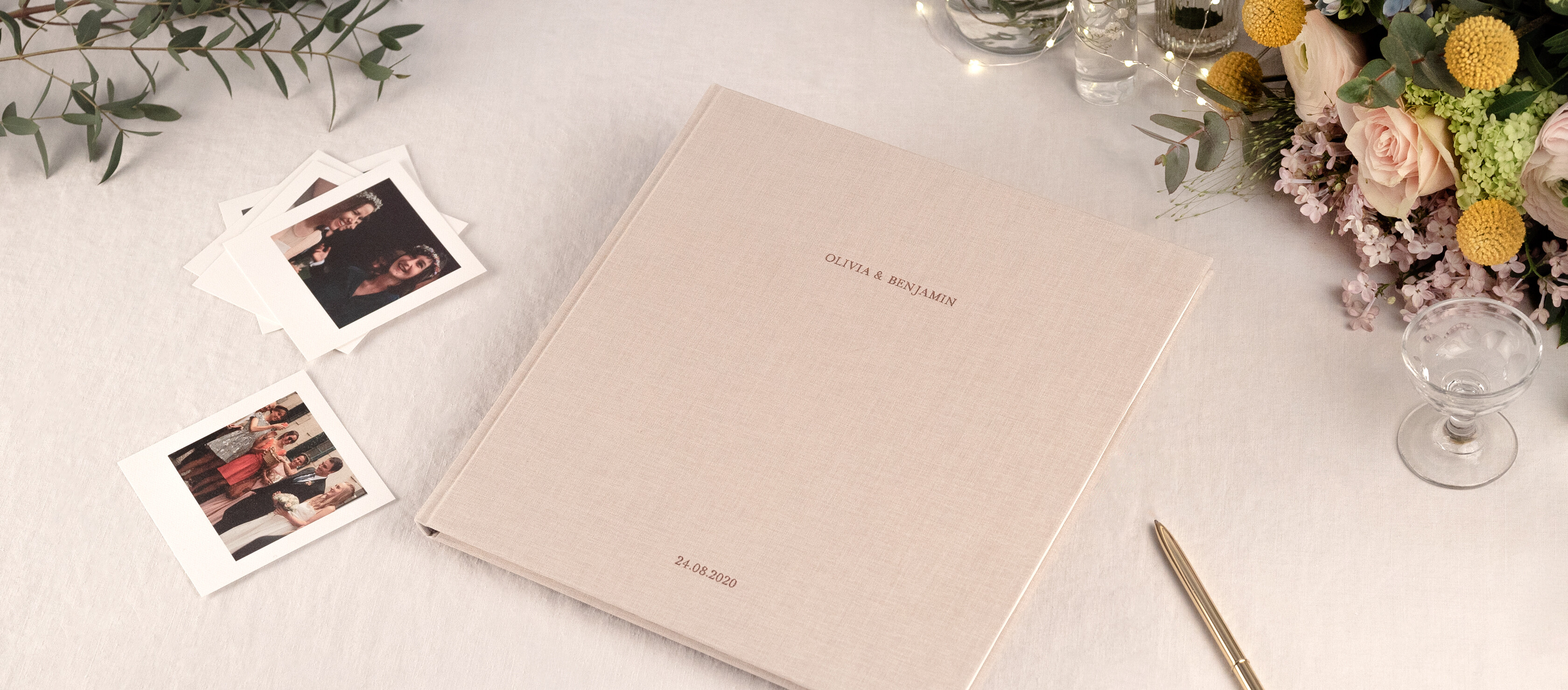 Check out our photo books too!
Create a hardcover wedding photo book
Create your personalised wedding guest book
Choose our luxury wedding guest book to help make your big day extra special! Your loved ones will be delighted to note down a personalised message in your elegant wedding guest book! A true wedding must-have, personalised wedding guests books will help your guests immortalise their favourite memories from your big day. You and your partner will love reading through their funny anecdotes, touching notes and marriage advice as you look back on your magical day. Use our editing tool to create your personalised wedding guest book online within minutes. Add your personalised title to the cover and spine of your wedding guest book and then leave the rest up to us! Our stunning Italian fabric and hot foil stamping will help you create a luxury wedding guest book that you will treasure forever.
Wedding guest book ideas
A wedding guest book is much more than just a collection of your guests' signatures. Give your friends and family a prompt as to what to write in your wedding guest book if you want to hear their favourite memories from your big day, their top tips for married life or even their funniest stories about the happy couple. You could even accompany your wedding guest book with a Polaroid camera to have your guests include a funny snap from the wedding reception to accompany their thoughtful message. The options are endless! Our softcover photo books are also a great option for creating a wedding photo guest book that will have your guests comment on your favourite photos of the two of you or go one step further and include photos of your guests! A wedding photo guest book will be a great ice-breaker around the tables at your wedding reception and will have your guests excited to leave a message for the happy couple.