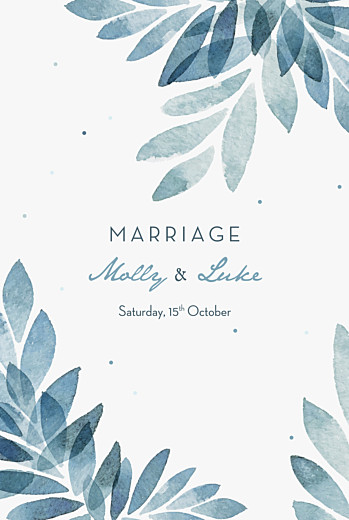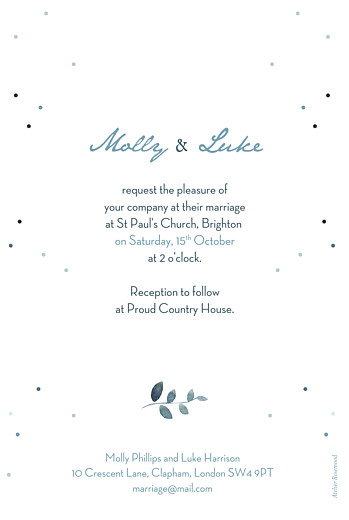 Wedding Invitations · Flat Card · Foil Stamped
Summer Night (Foil)
Products to match your Summer Night (Foil) Wedding Invitations
See The Suite
Wedding Invitations
in a similar style
The Rosemood Touch
Checked by our experts
We proofread your text, optimise the layout and retouch your photos!
Going the extra mile
We are here to help you every step of the way so just ask!
Made in France
The perfect blend of artisanal French know-how and cutting-edge printing.
If you like our Summer Night (Foil) Wedding Invitation. You may also be interested in...
Calculate the price*
Smooth Matte Paper
A pure white paper with a smooth finish
Textured Ivory Paper
A timeless high-quality ivory paper with a textured matte finish
* Estimated price excl. shipping
Reviews (2)
Summer night (foil) wedding invitation
Leave a review
Our invites are so lovely and working with Rosemood has been so easy. Personalising our invites was quite simple and then the service to proofread, approve and print hasn't been excellent. I highly recommend!
Published by AlixH, 9 Mar 2018
Delighted with my beautiful invitations
The invitations were so beautiful and the attention to detail for someone who loves stationary met all my expectations and more! Not many people offer to do small batches of invitations too which was a bonus given we were only having a few guests. The service from start to finish has been brilliant too.
Published by Rhia , 5 Dec 2017
,